Walgreens - Vero Beach, FL
1705 US Highway 1, Vero Beach, FL, 32960, US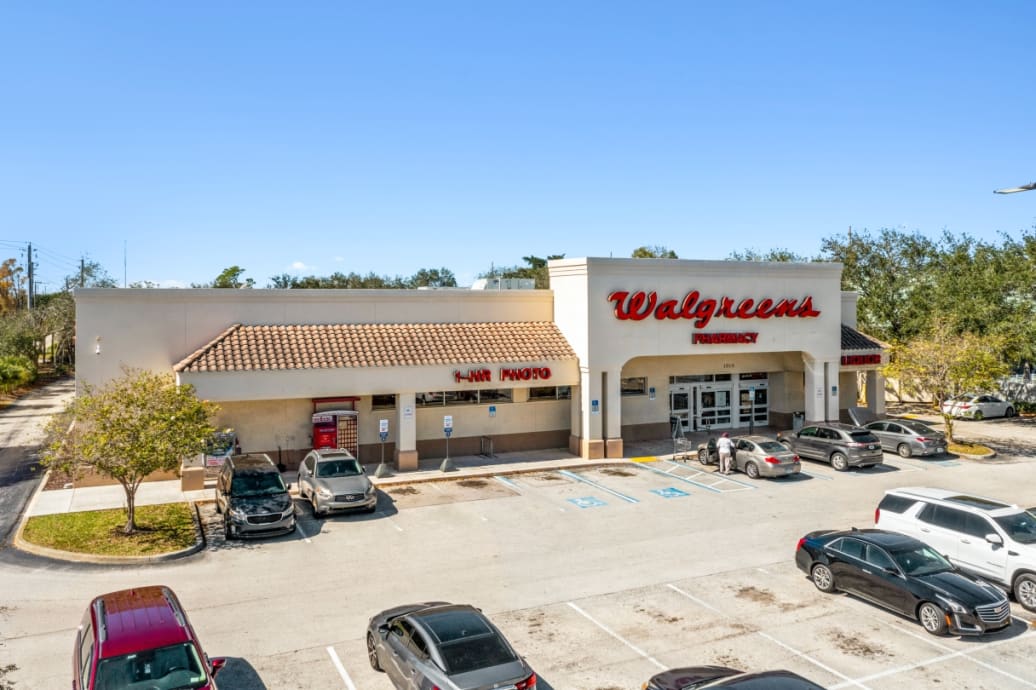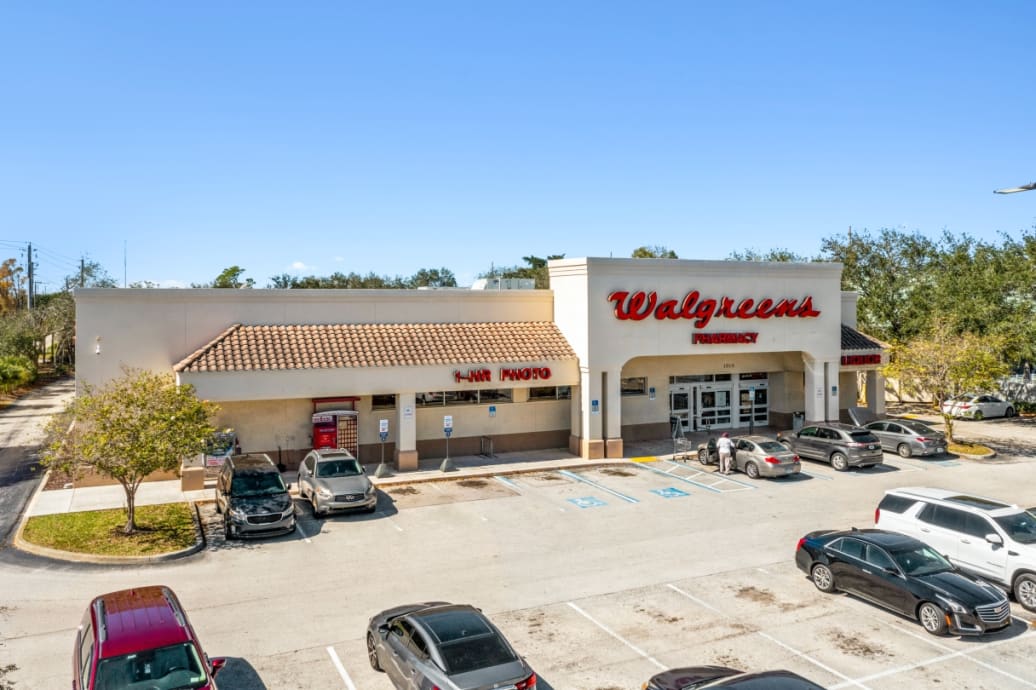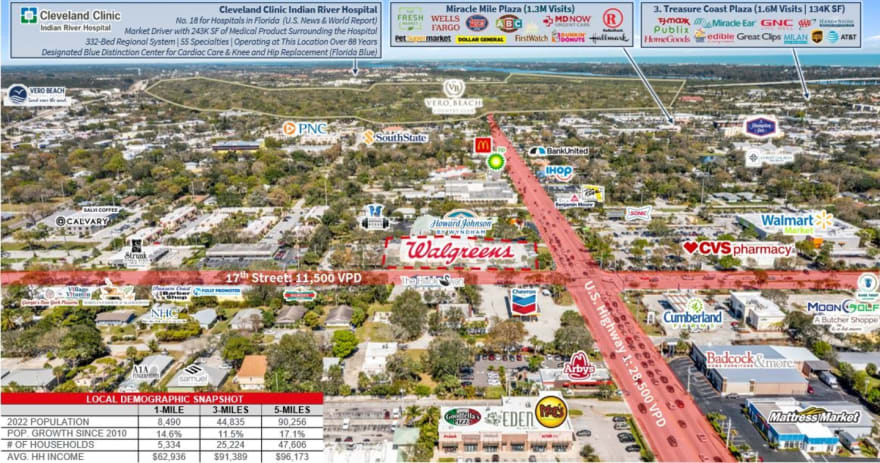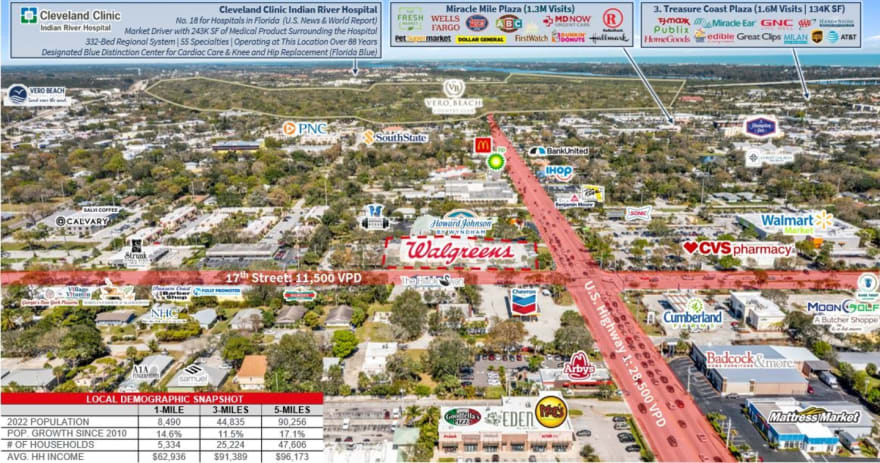 資產詳情
Jones Lang LaSalle Americas, Inc. ("JLL") is pleased to offer for sale the opportunity to acquire the fee-simple interest in a Walgreens located at 1705 U.S. Highway 1, in Vero Beach, FL (the "Property" or "Asset"). The Asset generates strong reported sales of $7.6 million annually (RX excluded). Due to its success, Walgreens will execute a brand-new absolute NNN 15-year lease at closing of escrow. The lease will feature 5.0% rent bumps every 5-years in the base term and options. Following the 15-year in-place lease term, there are twelve (12) 5-year extension options.
The Property benefits from the 17% population growth that has occurred in the past decade within a five-mile radius. The Property is located along the east coast of Vero Beach, where celebrities and ultra-high net worth individuals have purchases seasonal homes in an area of the town known as the "Estates" section. Due to the numerous record-breaking home sales in the area, the small town is now being dubbed the "The Hamptons of Florida" due to its 22 miles of clear coastline that feature grand mansions and countless quality restaurants, shopping, and entertainment venues.
The Asset is located within a dense commercial and retail trade area along U.S. Highway 1(28,500 VPD) and 17th Street (11,500 VPD). The property is down the street from Treasure Coast Plaza, one of the most trafficked shopping centers in the region with 134,000 square feet of retail space and over 1.6 million visitors annually. It is proximate to Cleveland Clinic Indian River Hospital, a 332-bed state-of-the-art medical campus that has operating at its location for over 88 years and has been recognized as the #18 hospital in Florida by U.S. News & World Report. The Property is also near the Vero Beach Regional Airport and two education schools with over 3,500 students enrolled.
特性
Asking Price
HK$54,354,000
投資亮點
Investment-grade tenant (S&P: BBB) on an absolute NNN lease with 15 years of term and an annual NOI of $346,200
Strong Reported Annual Sales of $7,600,000 (RX Excluded)
Located in an ultra-luxury town with no state income tax and strong population growth
Core retail and commercial trade area in the U.S. Highway 1 corridor (28,500 VPD)
Proximate to Treasure Coast Plaza, one of the most trafficked shopping centers in the region. and the Cleveland Clinic Indian River Hospital, a 332-bed state-of-the-art medical campus that has been recognized as the #18 hospital in Florida by U.S. News & World Report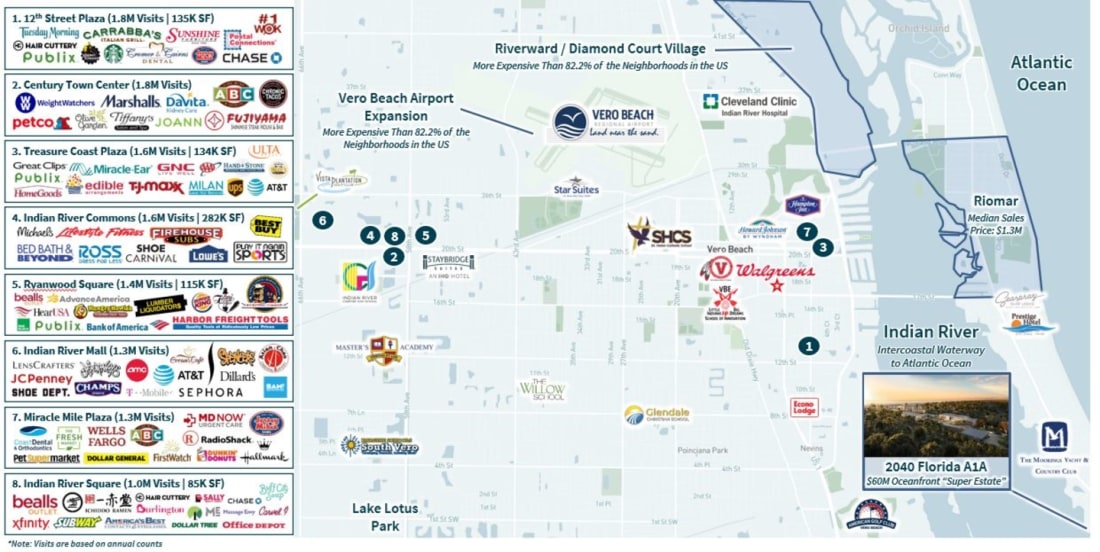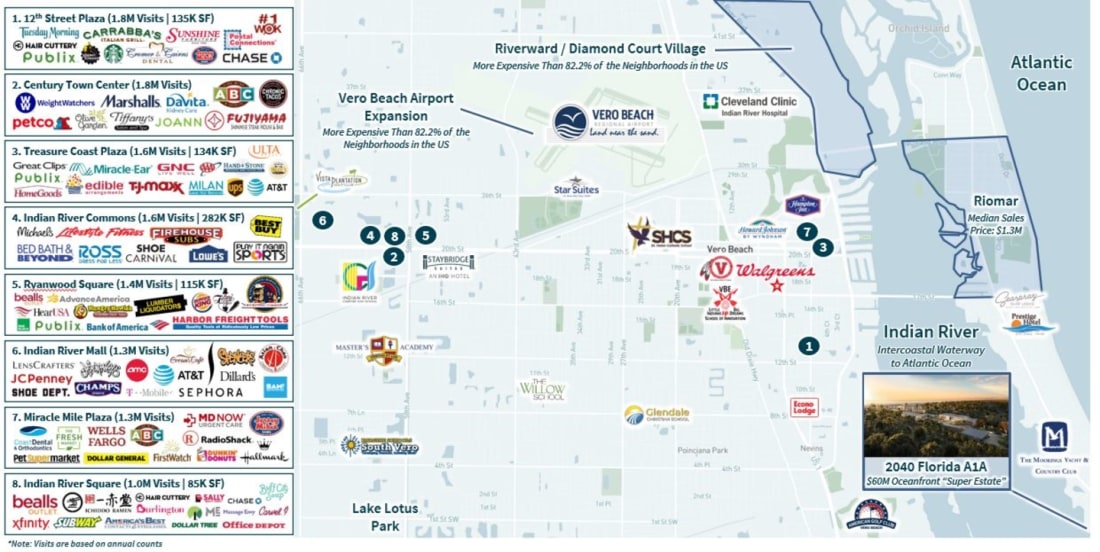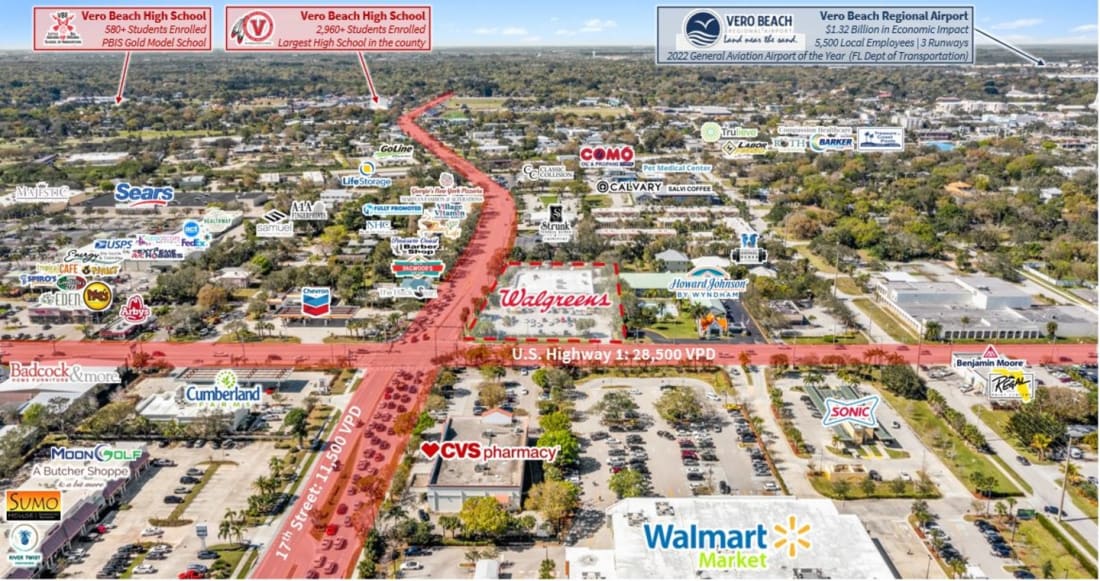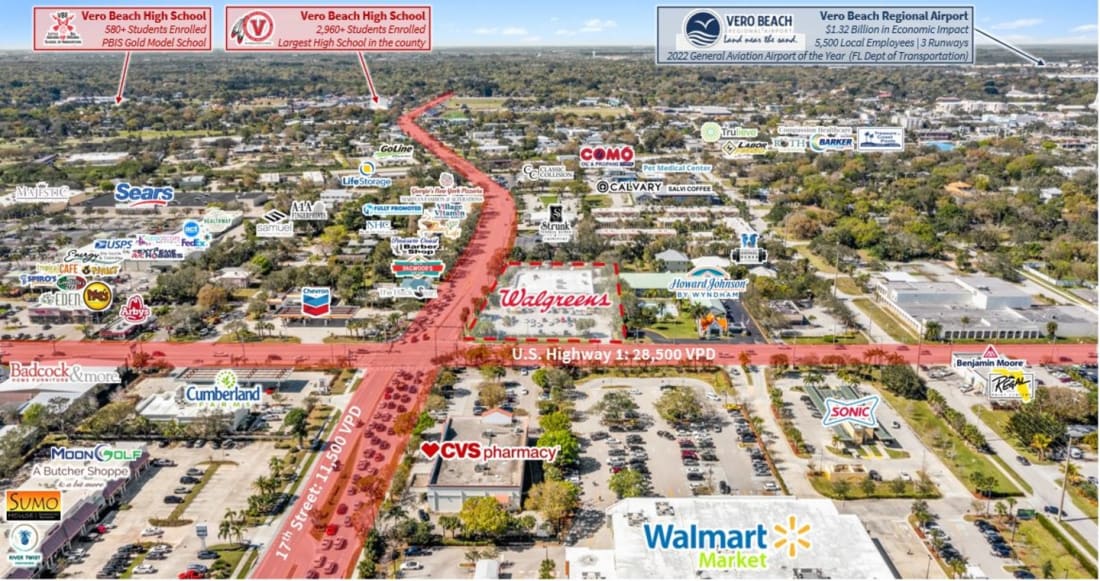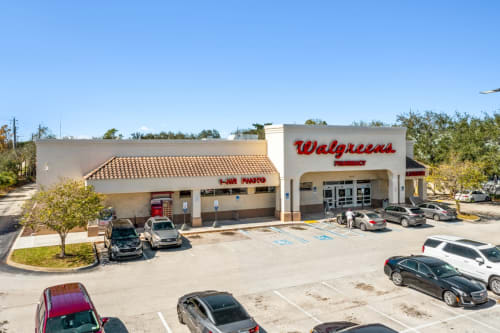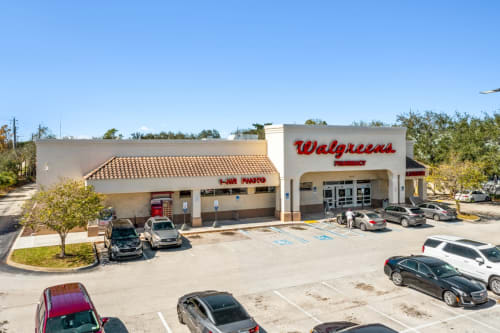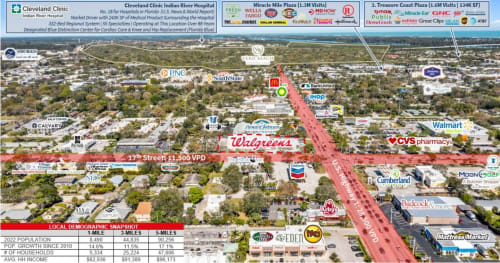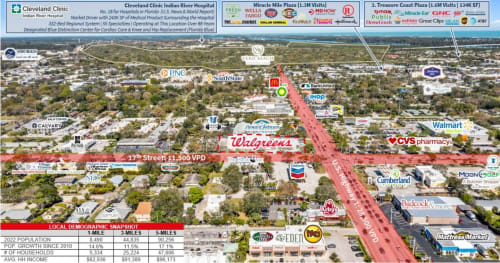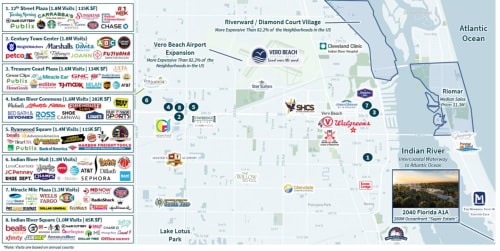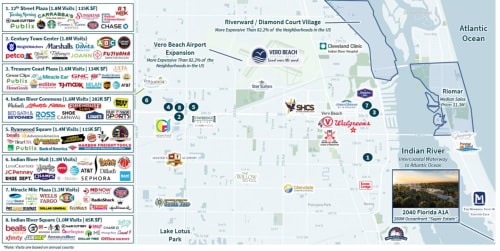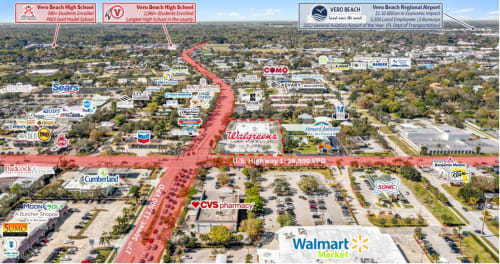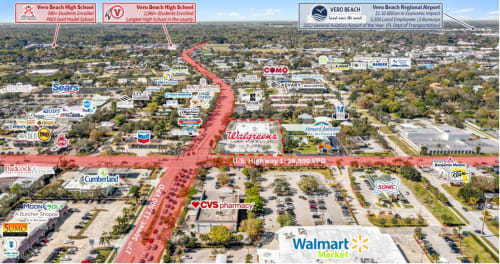 仲量聯行能助您管理投資組合及融資。請即通過電郵聯絡我們,了解我們如何助您實現目標。