Alphadom (6-3) Tower
Pangyoyeok-roBundang-gu 152 Gyeonggi-do Republic of Korea, Seongnam, Gyeonggi-do, 13529, KR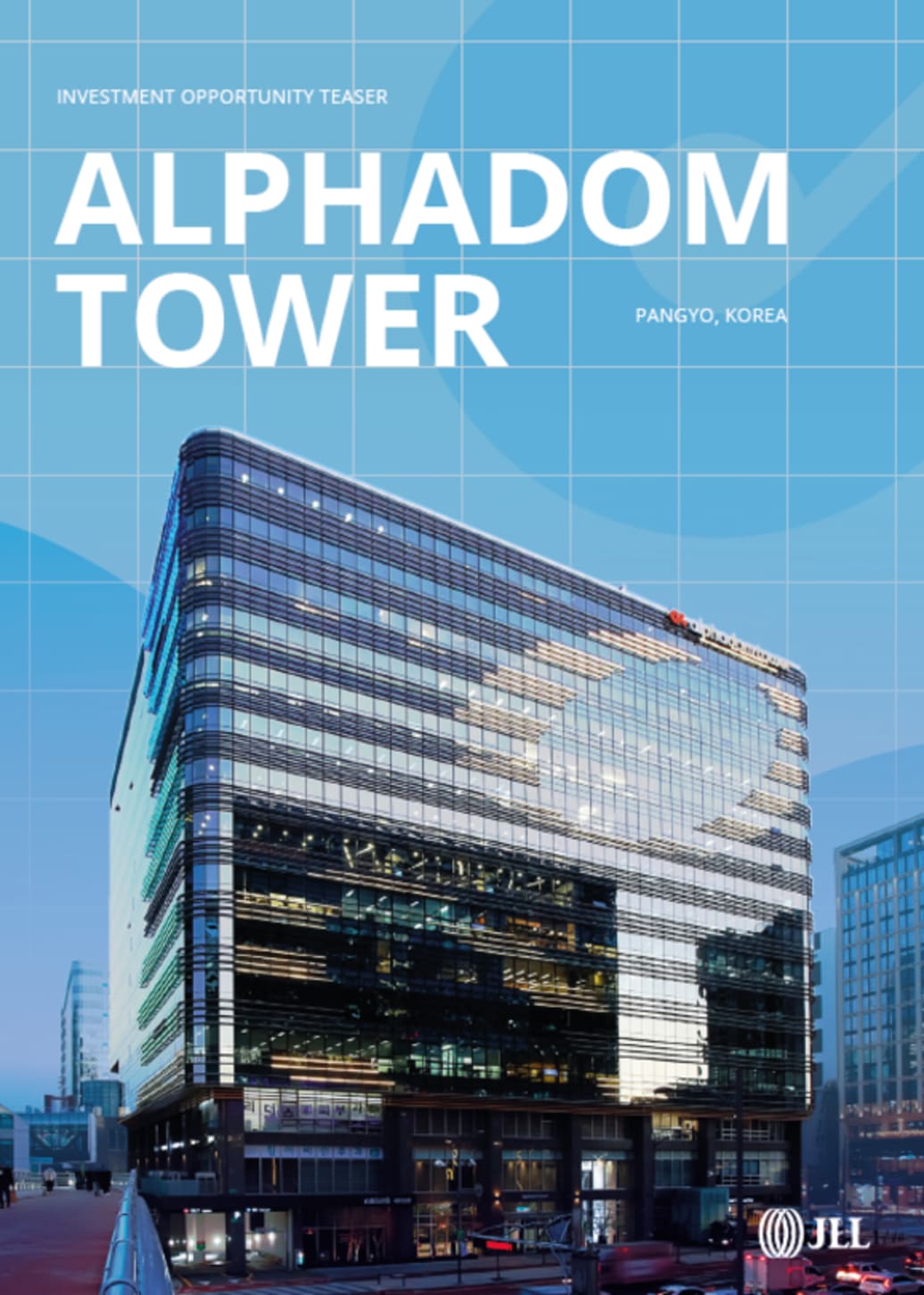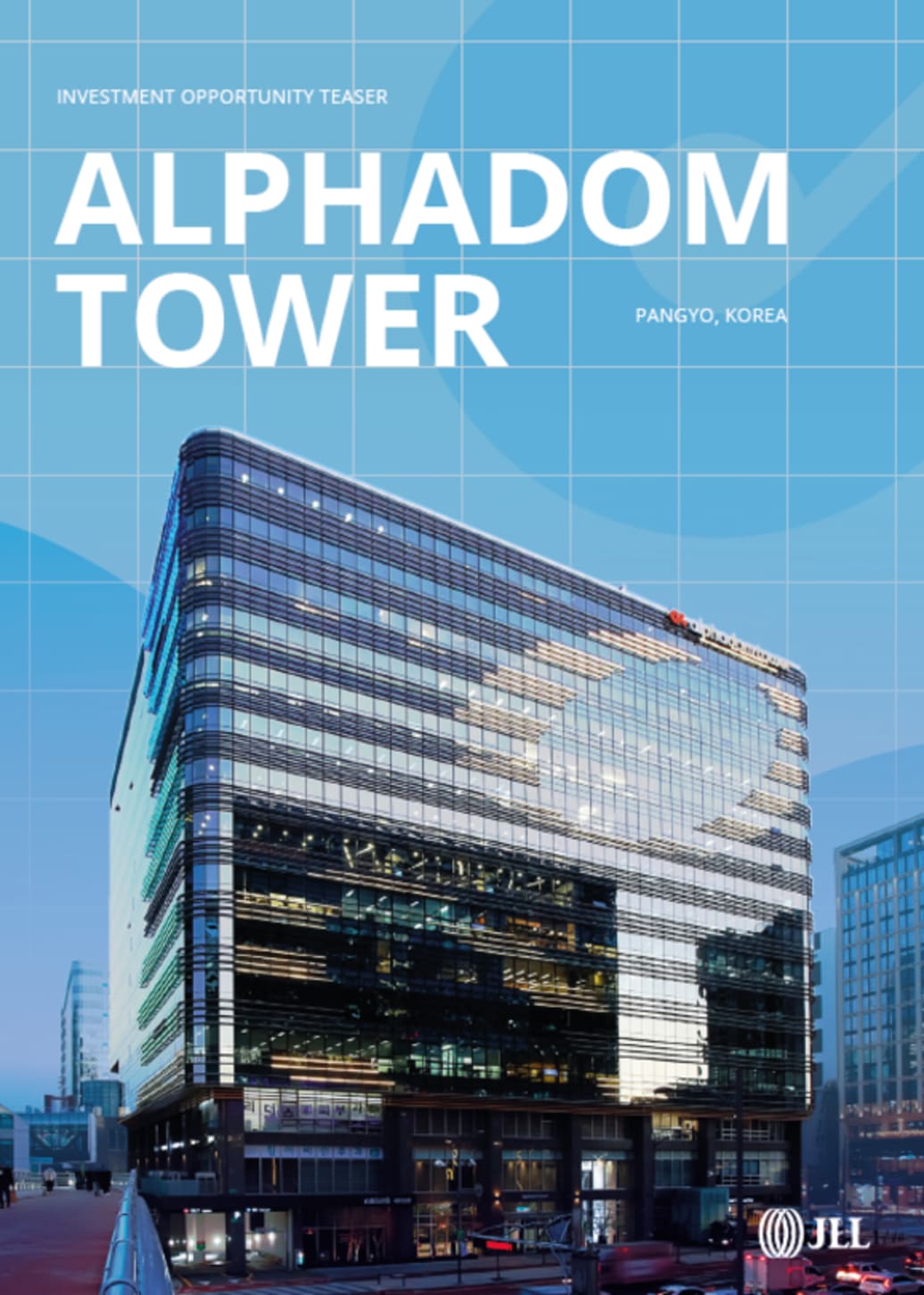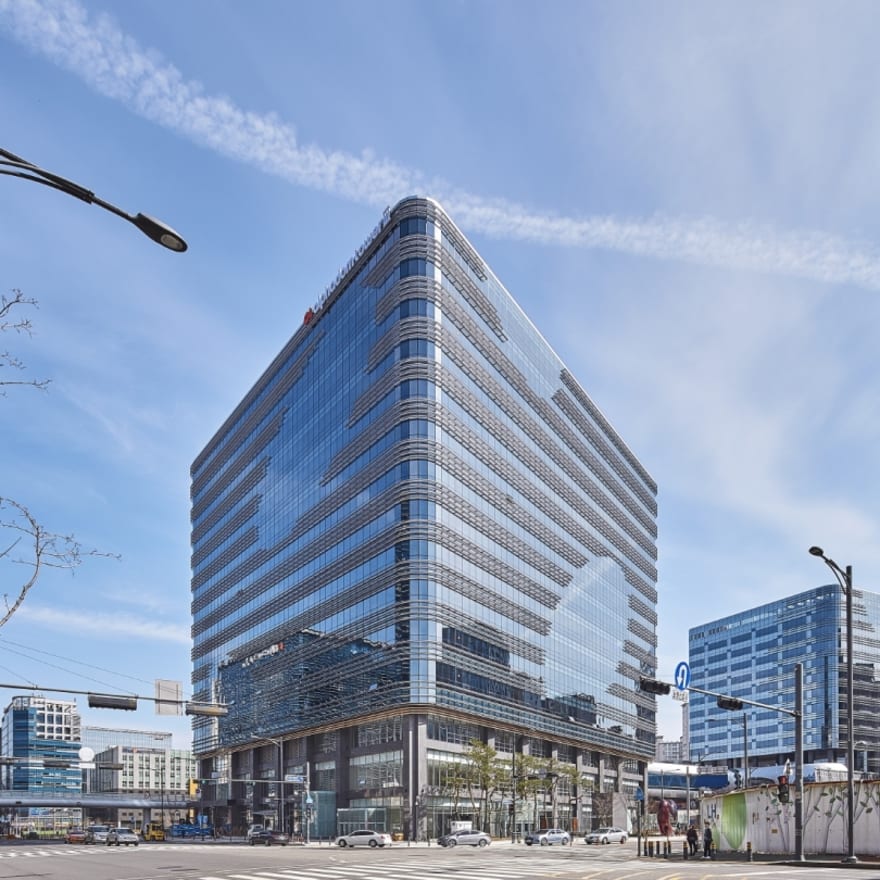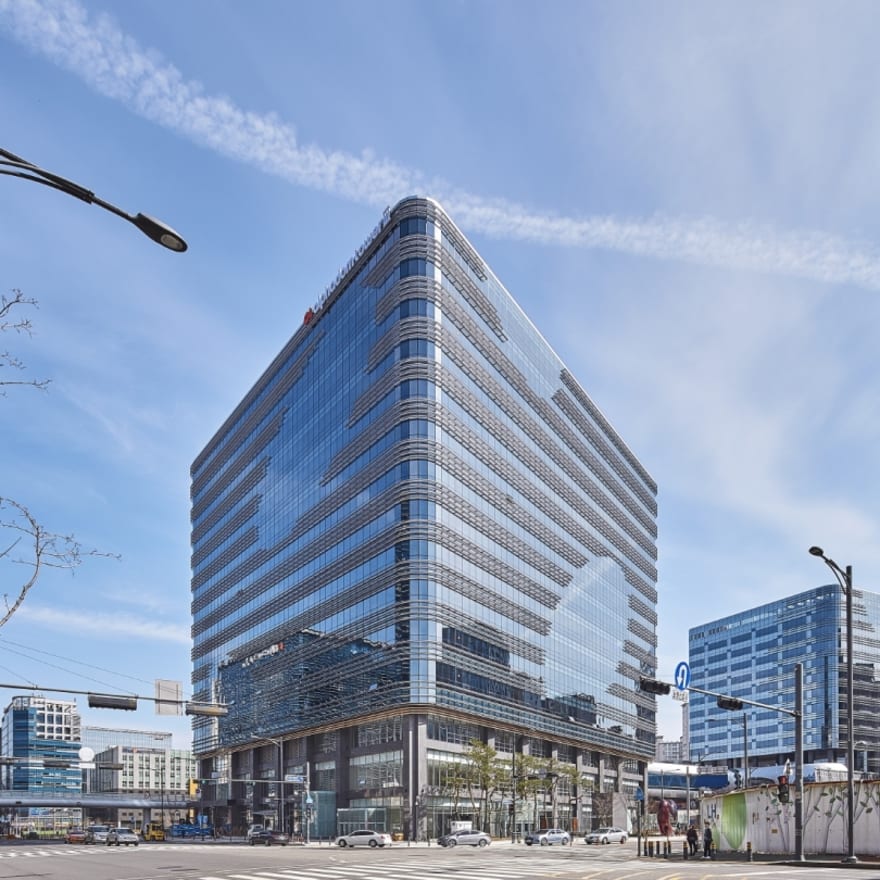 Asset Description
With a total GFA of 87,902 m2 (26,590 py), Alphadom Tower, completed in 2018, is a high-quality landmark office
building with a retail podium. The Property is conveniently located in the heart of Pangyo's Central Commercial
Area and provides tenants with direct underground access to Pangyo Station. The Property is 97% occupied (100%
of the office is occupied) to blue-chip tenants and has a long-term 6.6-year WALE (as of November 2022). The office
building is anchored by Kakao, one of the Korea's leading IT conglomerates.
Attributes
Building area Gross
87,902 m²
Investment Highlights
Pangyo Business District, is commonly referred to as the Silicon Valley of Korea and has developed to be on par with the other
three major business districts in Seoul. Pangyo is an essential R&D hub of IT (Information Technology), BT (Biotechnology),
NT (Nanotechnology), and CT (Culture Technology) which are rapidly becoming key-drivers of the Korean economy. Majority
of tenants in the Pangyo Business District are participating in the high-tech industry, and as the Property is situated at an
irreplaceable location within the Pangyo Business District, the Alphadom Tower will continue to be the leading location for
technology in Korea.
Alphadom Tower is the landmark office building in Pangyo and boasts a total GFA of 87,902 m2 (26,590 py). The building is
located in the heart of the Central Commercial Area of Pangyo. The Central Commercial Area is the most desirable area in
Pangyo as it cannot be replaced or expanded, and it provides the best infrastructure in terms of public transit, road connectivity,
retail, and housing. Due to the other office assets operation plan and fund expiry, this Property is likely to be the only office asset
sold in the Central Commercial Area for some time.
Kakao (credit rating AA), one of the leading IT conglomerates in Korea, and Kakao's affiliate companies are anchor tenants
of the Property. The Property allows stable rental income cash flow on the basis of 6.6 years of office area WALE (as of
November 2022) all occupied by highly desirable tenants. Significant rent reversion is expected at lease expiry as Pangyo
continues to be an extremely landlord favoured market with low supply and high demand.
The Property has excellent transportation connectivity through the Pangyo Subway Station (with direct underground access)
and connectivity to the Gyeongbu Expressway and the Bundang-Naegok Expressway allows for convenient passage into
major districts in Seoul. Also, accessibility will be further enhanced as numerous large scale infrastructure developments are
underway, including establishment of GTX-A Seongnam Station and extension of the Shinbundang Line towards the Yongsan
area of Seoul.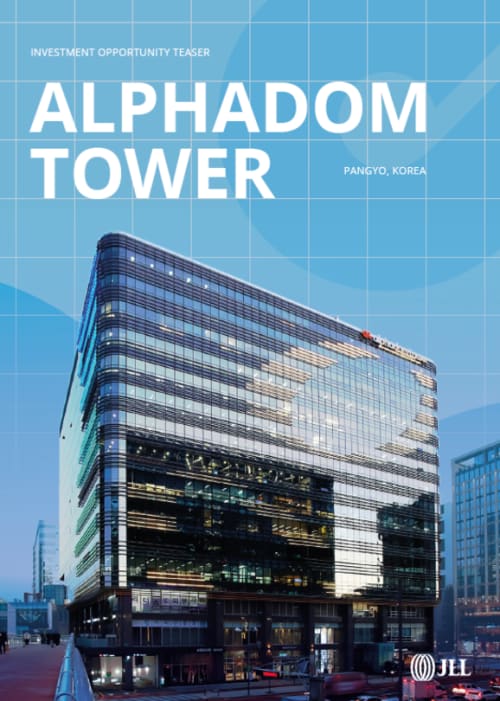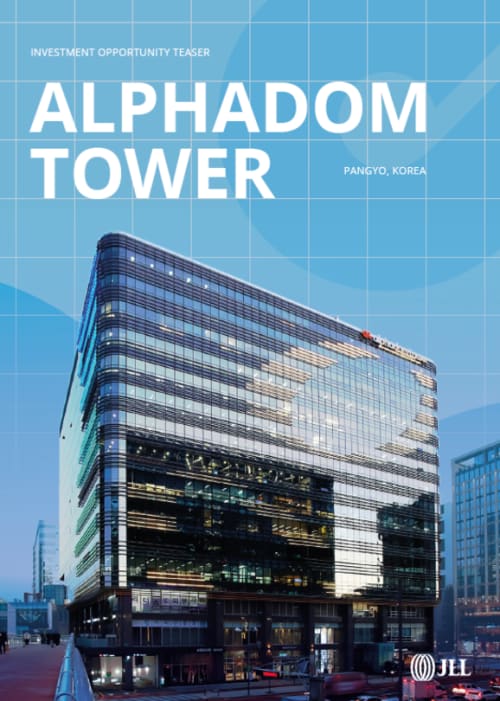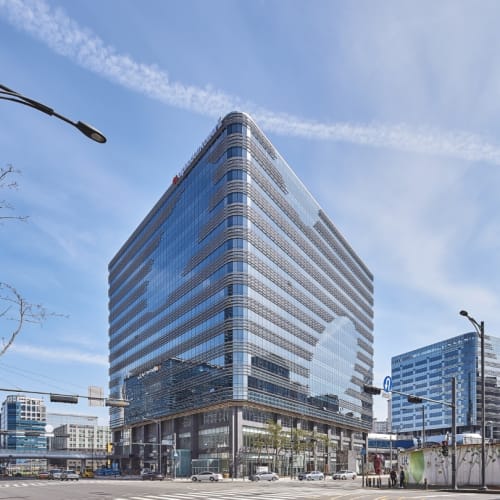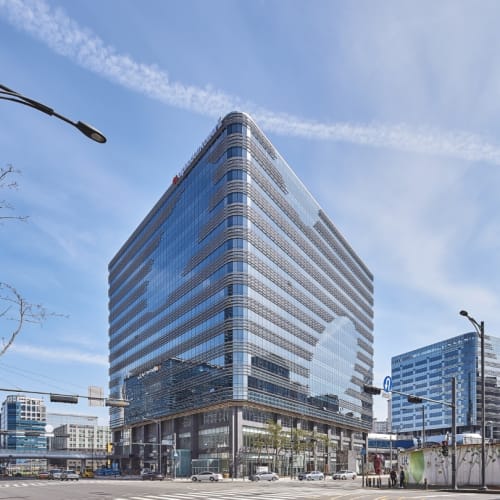 JLL can help you finance and manage your portfolio. Email us today to see how we can help achieve your ambitions.