Troy Land
Interstate 35, Troy, TX, 76579, US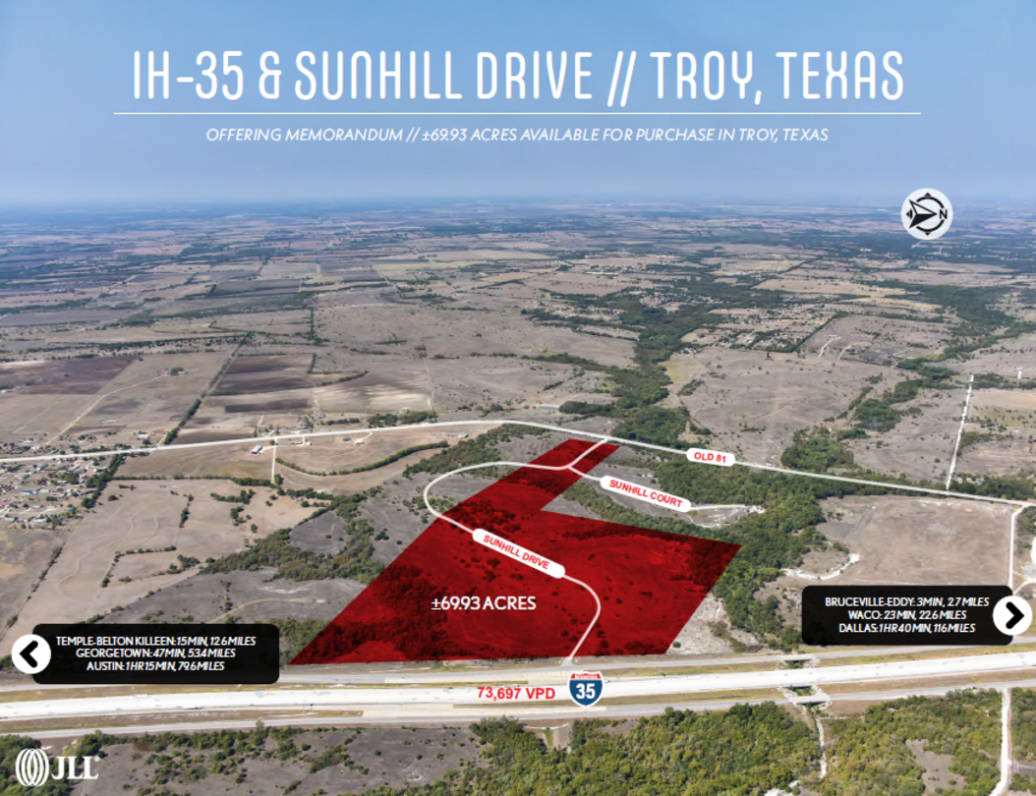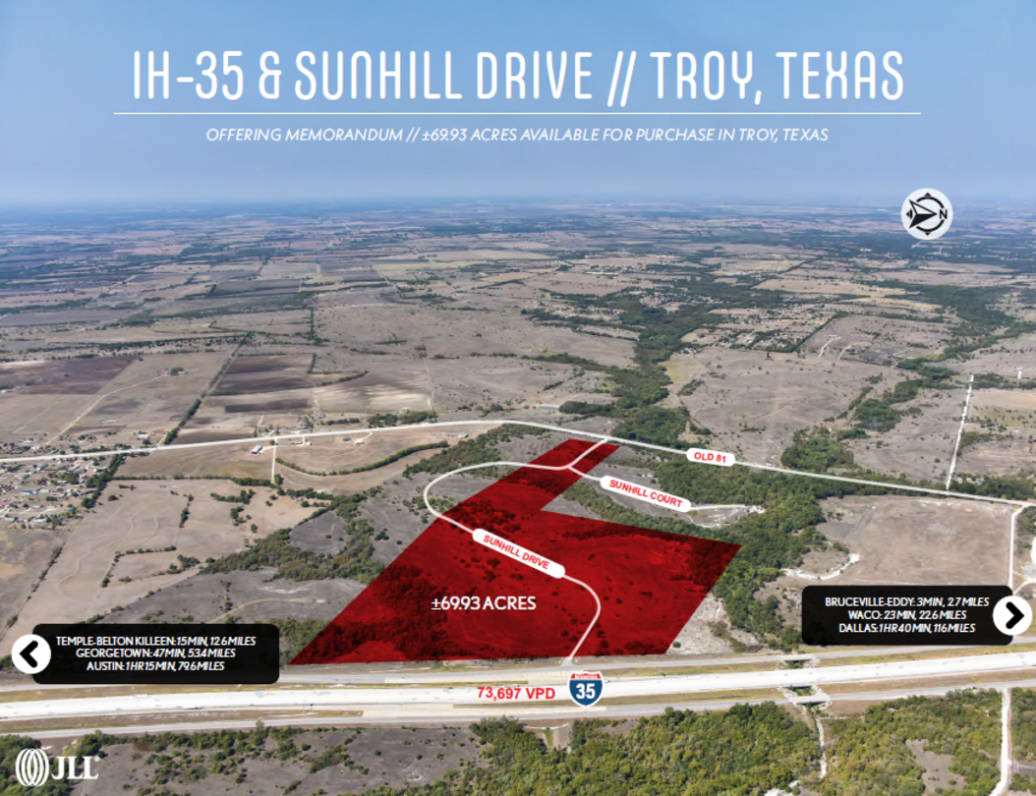 Asset description
JLL has been engaged exclusively to offer qualified investors the opportunity
to purchase the fee simple interest in Troy Land parcel(s) ("The Properties" or
"The Site's") located in Troy, TX just north of the Austin and Belton/Temple
MSA's. This land is positioned conveniently along the Interstate Highway
35 (IH-35) corridor at the Sunhill Drive intersection and is just south of
Bruceville-Eddy Texas. The Site consists of +/-69.93 acres and is ideally
located just north of the Temple/Belton MSA and is ripe for potential of an
industrial development along IH-35. Troy is a quiet bedroom community of
approximately 2,375 residents, sandwiched between Temple/Belton and
Bruceville-Eddy. Area medical facilities and industry giants such as Baylor Scott & White, McLane Foods, Acer Computers, Toyota, and Walmart Distribution Center have all planted roots in the area. Troy is home to the Troy Annual BBQ Cook-off and the Troy Fun Fest, known as a small town with a big heart, it is sure to grow for years to come, as the Temple/Belton MSA expands north and grows with the entire IH-35 Corridor through central Texas.
Attributes
Land area net
69.93 acres (3,046,151 sf)
Investment highlights
Easy access via IH-35 with over 1,400 SF of frontage
Directly north of Temple Killeen MSA, the 9th biggest in Texas
Major corporate companies in the area including but not limited to Baylor Scott & White, BNSF, McLane and more
Troy & Bruceville Eddy areas are quiet but growing IH-35 municipalities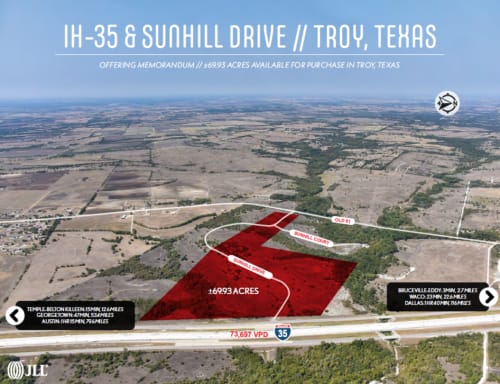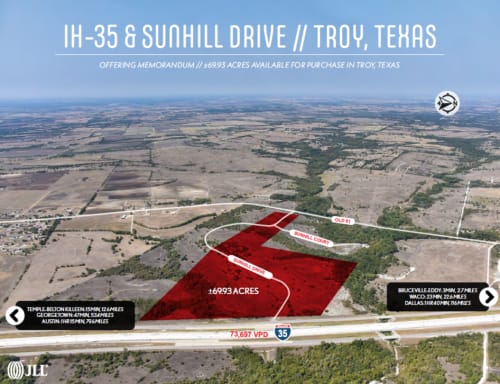 JLL can help you finance and manage your portfolio. E-Mail us today to see how we can help achieve your ambitions.