194 Third Avenue
17th And 18th St, New York, NY, 10003, US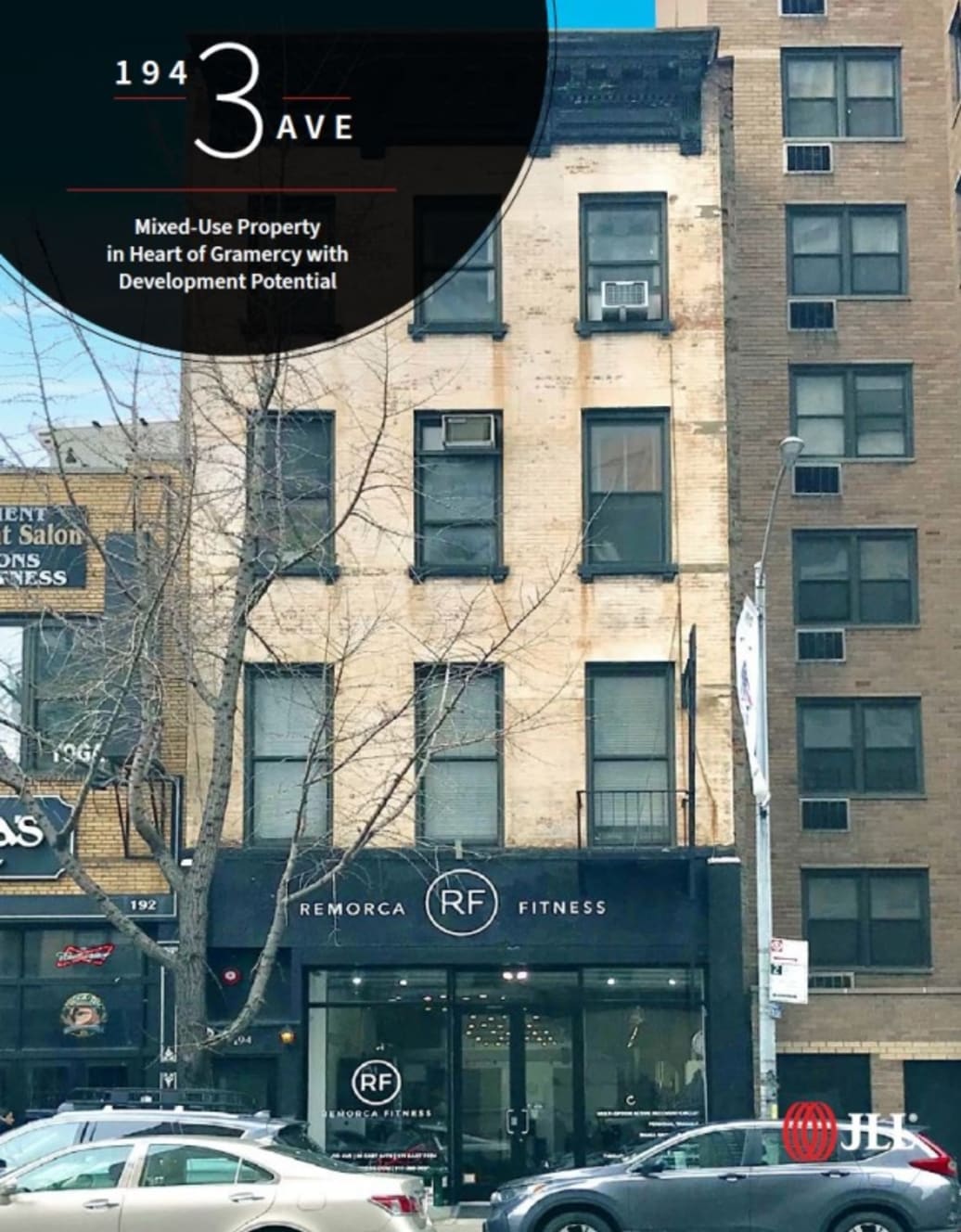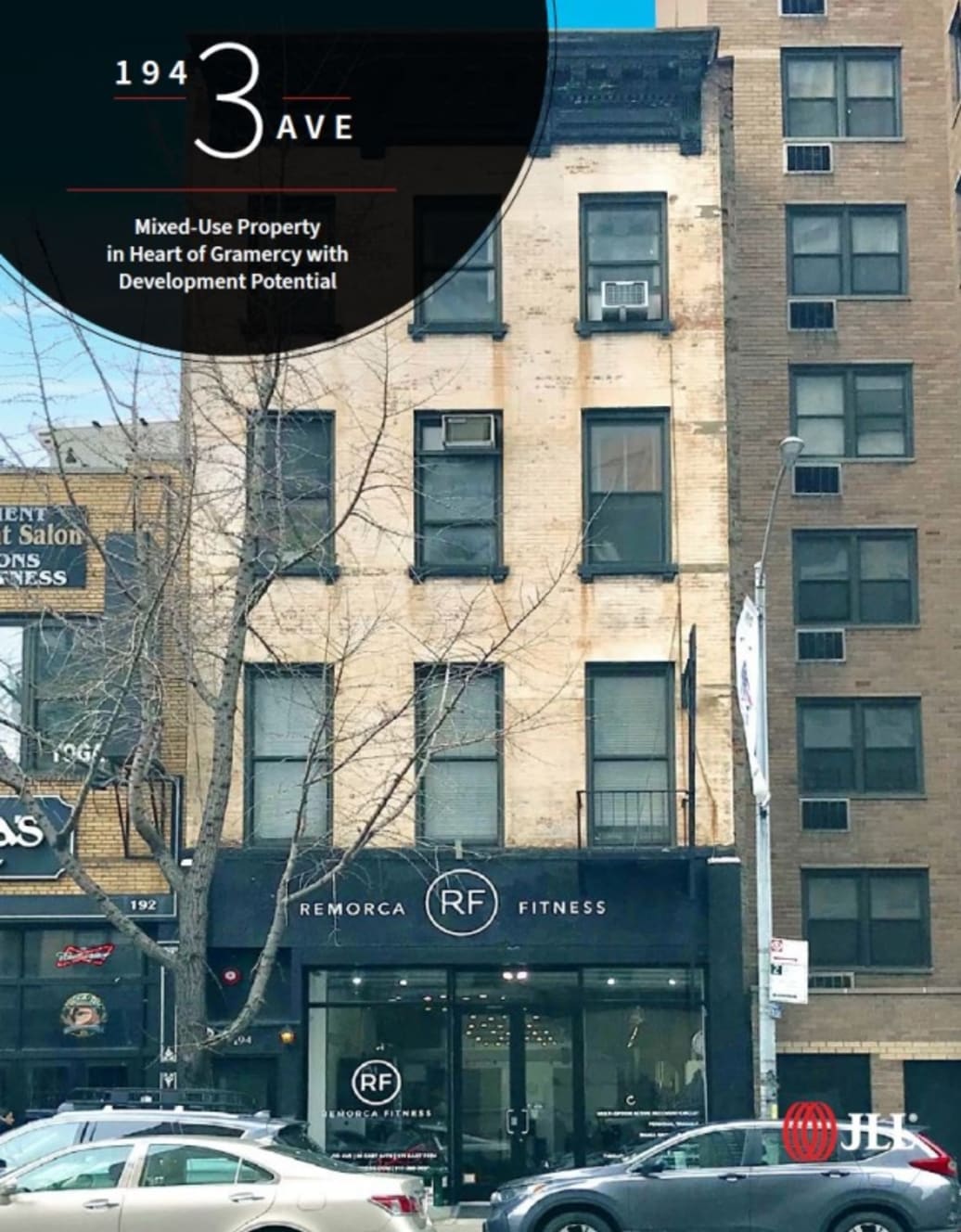 Asset description
JLL has been retained on an exclusive basis to arrange
for the sale of 194 Third Avenue, a four-story, 6,670
square foot mixed-use property between East 17th and
East 18th Streets on the West side of Third Avenue. The
ground level retail component and the two second floor
apartments can be delivered vacant. The third and fourth
floors each feature a full floor apartment, both of which
are rent stabilized. When projecting for the vacant retail
and apartments, the building's projected gross revenue is
$357,574, with a projected annual net operating income of
$215,041. Additionally, as built, the subject property has
20,930 square feet of available air rights.
Attributes
Building area gross
6,670 sf
Investment highlights
194 Third Avenue has tremendous development potential,
in that it is one half of a larger assemblage when combining
it with 192 Third Avenue (lot 35). Both buildings are the
same footprint and offer 23,000 BSF each. 190 Third
Avenue (lot 34) is landmarked, but has excess air-rights
totaling 16,100 BSF. When combined with the additional
2.0 FAR of available inclusionary rights, this would yield an
approximately 76,000 BSF development site.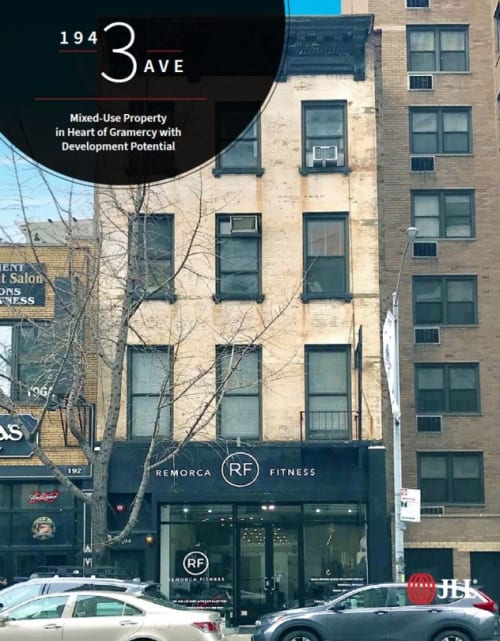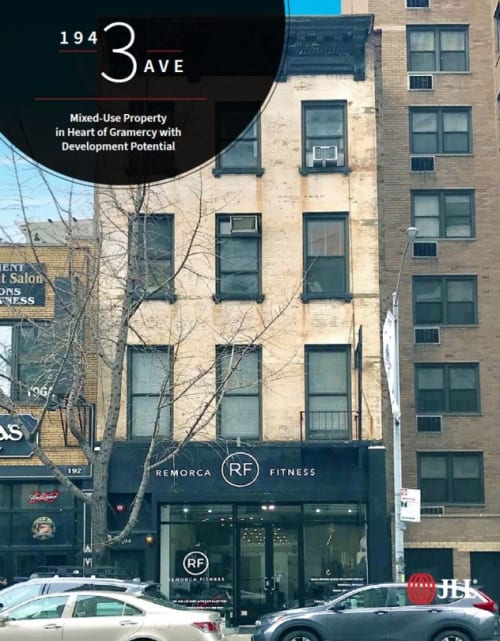 JLL can help you finance and manage your portfolio. E-Mail us today to see how we can help achieve your ambitions.