Aspen Lakes
18701 NE 3rd Ct, Miami, FL, 33179-1400, US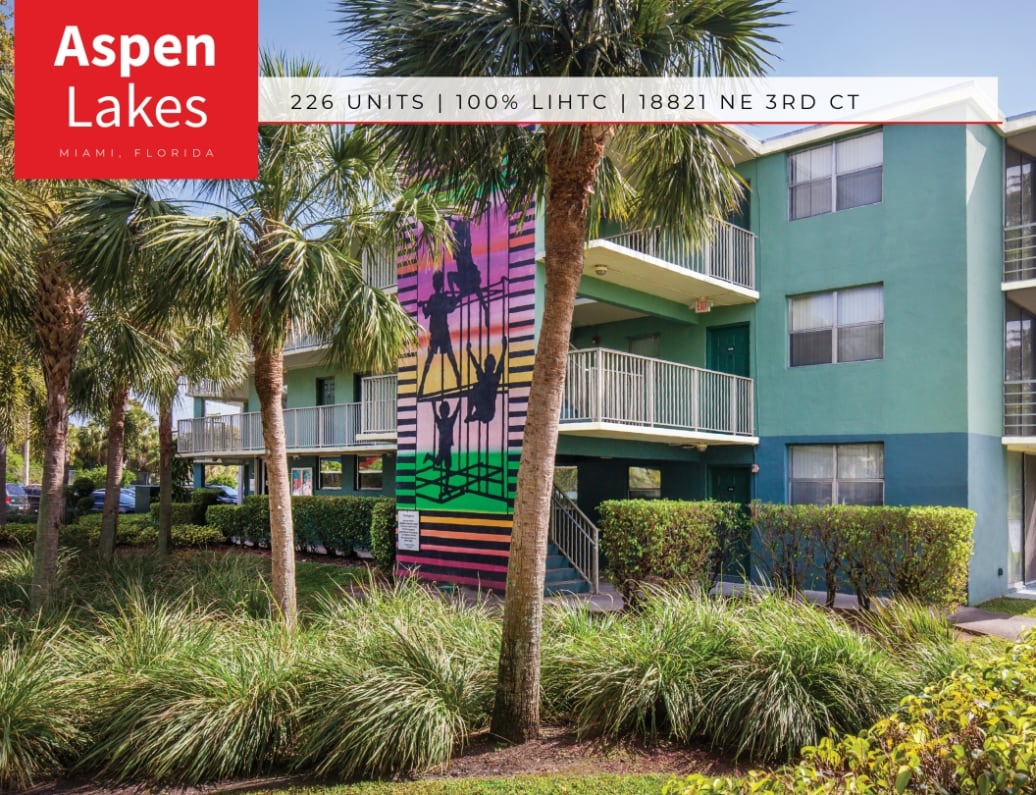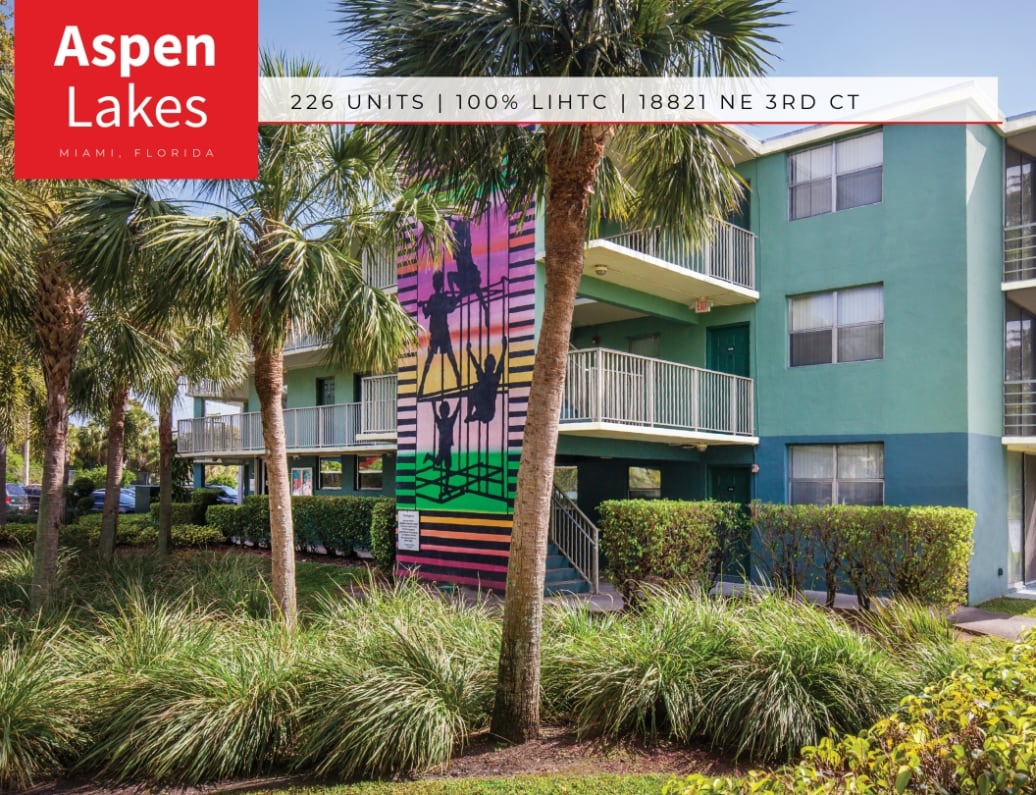 Asset description
Year Renovated: 2002
Rent % Income Restrictions: 100% @60% AMI
End of Year 15: December 31, 2016
End of Affordable Restrictions: December 31, 2031
Average Unit Size: 884 SF
Net Rentable SF: 199,891 SF
Buildings: 7 Residential
Attributes
Building area Net
201,910 sf
Land area Net
14.49 acres (631,184 sf)
Investment highlights
Stable, bond-like cash flow due to existing rent and income restrictions along with a $450 spread between max LIHTC and market rents.
Impressive max rent growth averaging 5.2% annually since 2016. Miami's max rents effective April 2022 will grow an additional 6.7%
Highly-Amenitized Location Offering Superior Connectivity to Miami's Major Employment Hubs and Economic Drivers including Miami's Industrial District, Hard Rock Stadium, Top Golf, and Jackson North Medical Center within 10 minutes of the Property.
Irreplaceable Location in Miami Gardens Providing Immediate Access to the Golden Glades Interchange, Connecting Six of Miami's Major Highways and Nearby Submarkets.
Potential Future Upside through Market Rate Conversion and Repositioning Upon LIHTC Expiration in 2031. Unrestricted Rents Significantly Exceed Affordable Rents in the Submarket.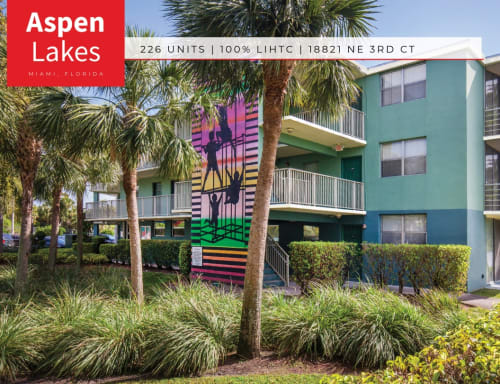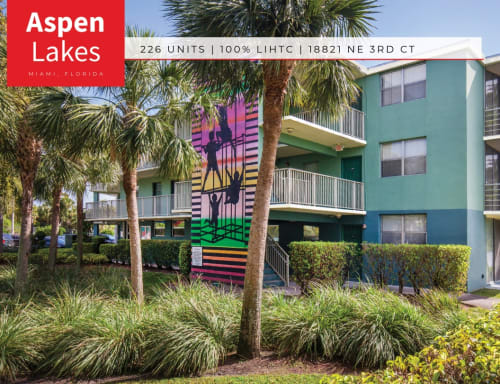 JLL can help you finance and manage your portfolio. E-Mail us today to see how we can help achieve your ambitions.