3852 S Orlando Drive, Sanford, FL - La Granja
3852 S Orlando Dr, Sanford, FL, 32773-6129, US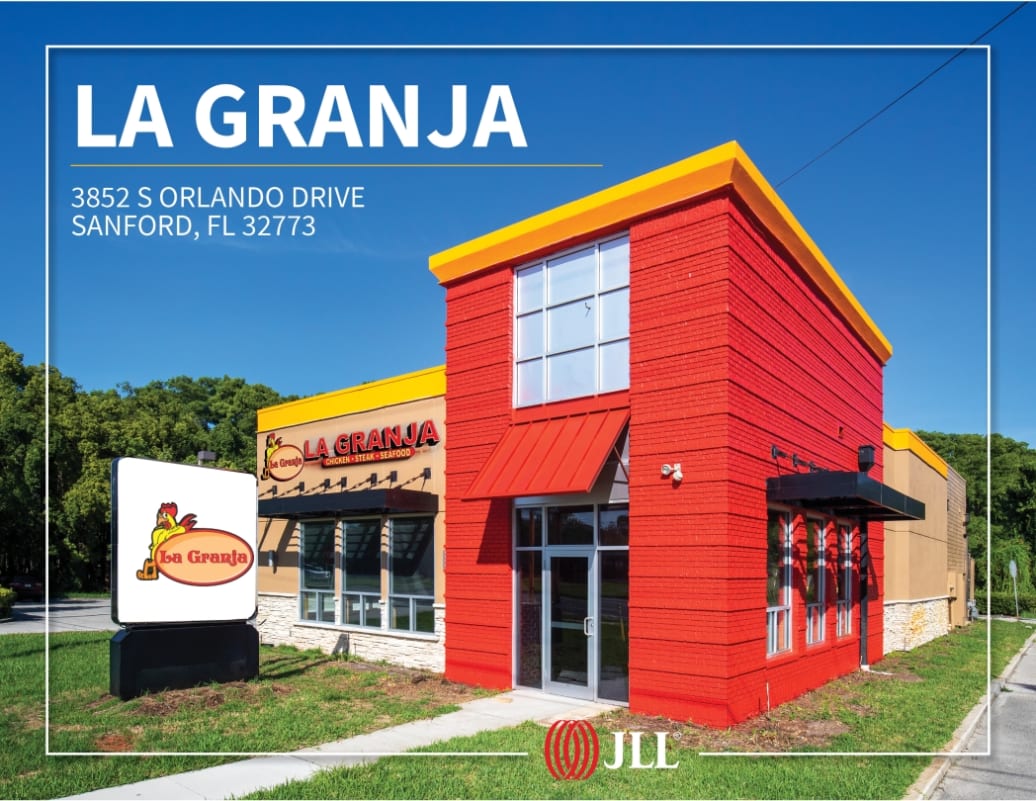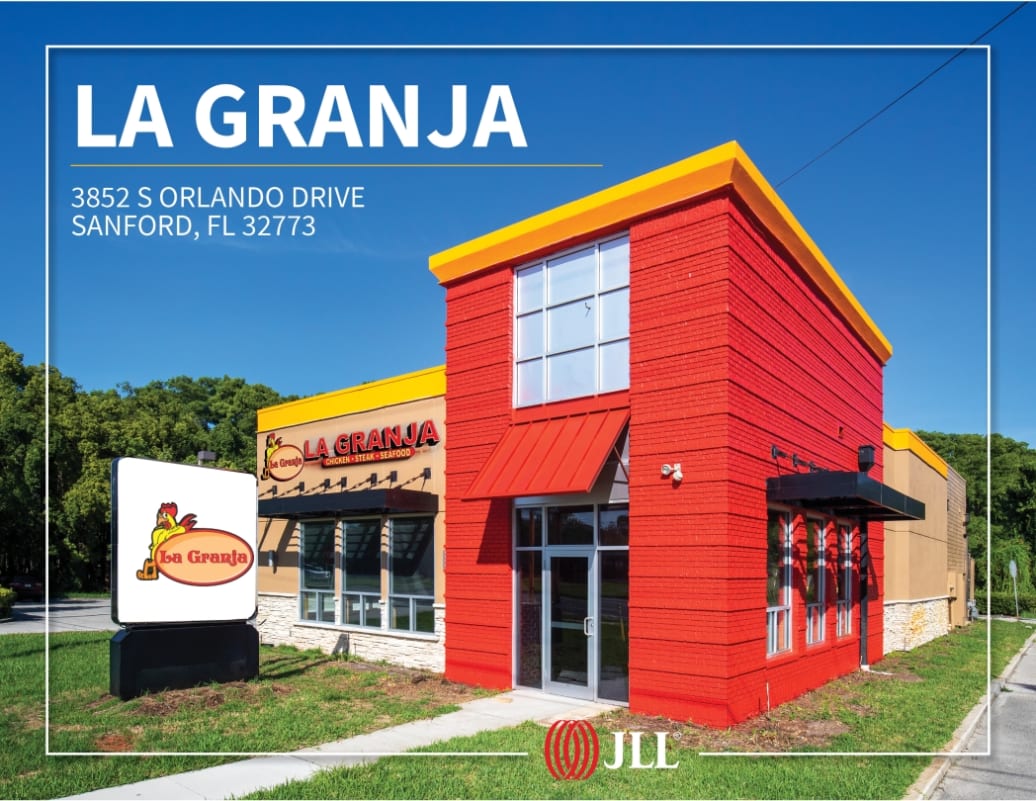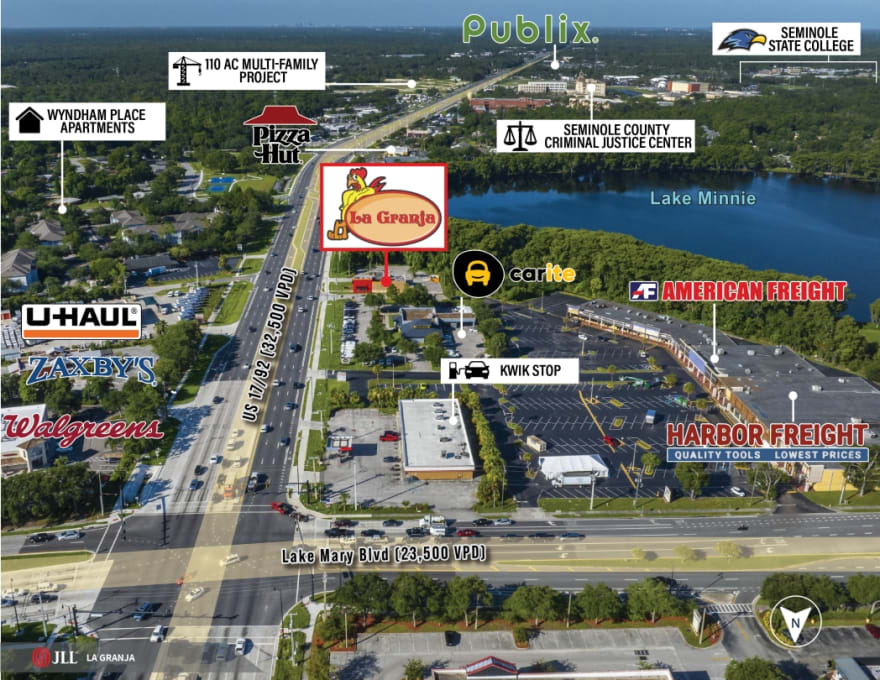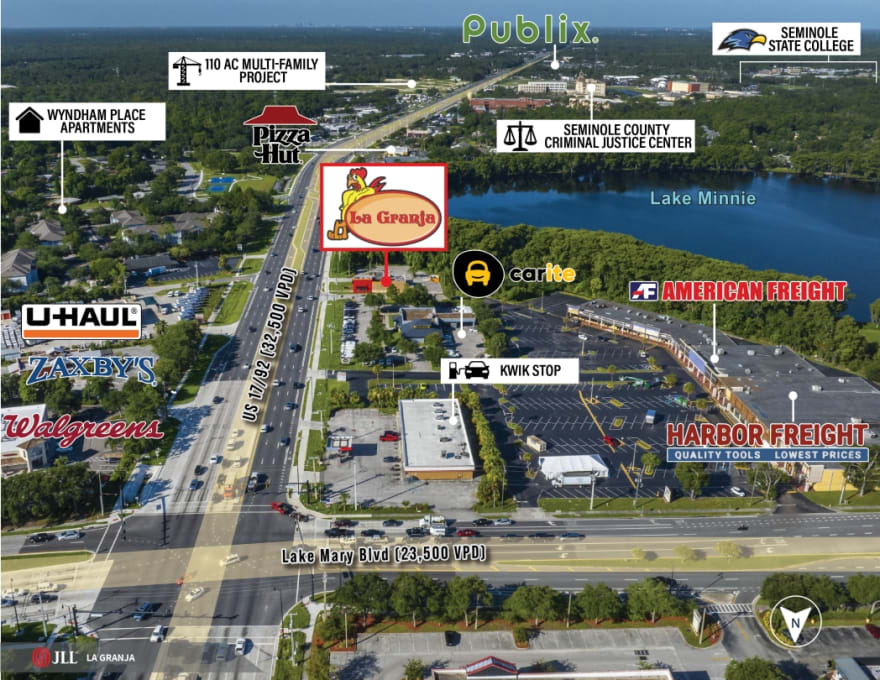 Asset description
La Granja is a 3,472 square foot single-tenant restaurant, an outparcel to a Harbor Freight retail shopping center, in Orlando, Florida (the "Property"). Favorably located on the corner of US 17/92, also known as Orlando Drive, and West Lake Mary Boulevard, the Property allows for convenient access to I-4 (161,500 VPD) and SR 417 (51,900 VPD). Nearby destinations include the Orlando-Sanford International Airport (less than three miles away - welcomed nearly 2.5 million passengers in 2021) and Seminole State College (one mile away - 30,000 students enrolled). The City of Sanford has grown by nearly 60% since 2000 with over 60,000 people living in the "Celery City."
Attributes
Building area gross
3,472 sf
Investment highlights
The Property is located on one of the main thoroughfares through Sanford (US 17/92 – 32,500 VPD) with access via a corner (West Lake Mary Boulevard – 23,500). This allows individuals to access La Granja without restrictions of right in/right out or left in/right out – providing entry/exit via a full access point.
Densely populated area - The substantial concentration of households, nearly 20,000 within a three-mile radius, will aid in drawing additional customers to this location.
Corporate guaranteed lease - A prospective buyer does not have to fear if a single-operator defaults because they are endorsed by the multi-million-dollar corporation.
Florida's population grew by almost 212,000 residents between July 1, 2020, and July 1, 2021. This was the second largest gain in the nation with only Texas having a larger increase. Florida and Texas have quickly become hotspots for its no income tax attractiveness. Florida is expected to continue this trend with steady growth in the Orlando area.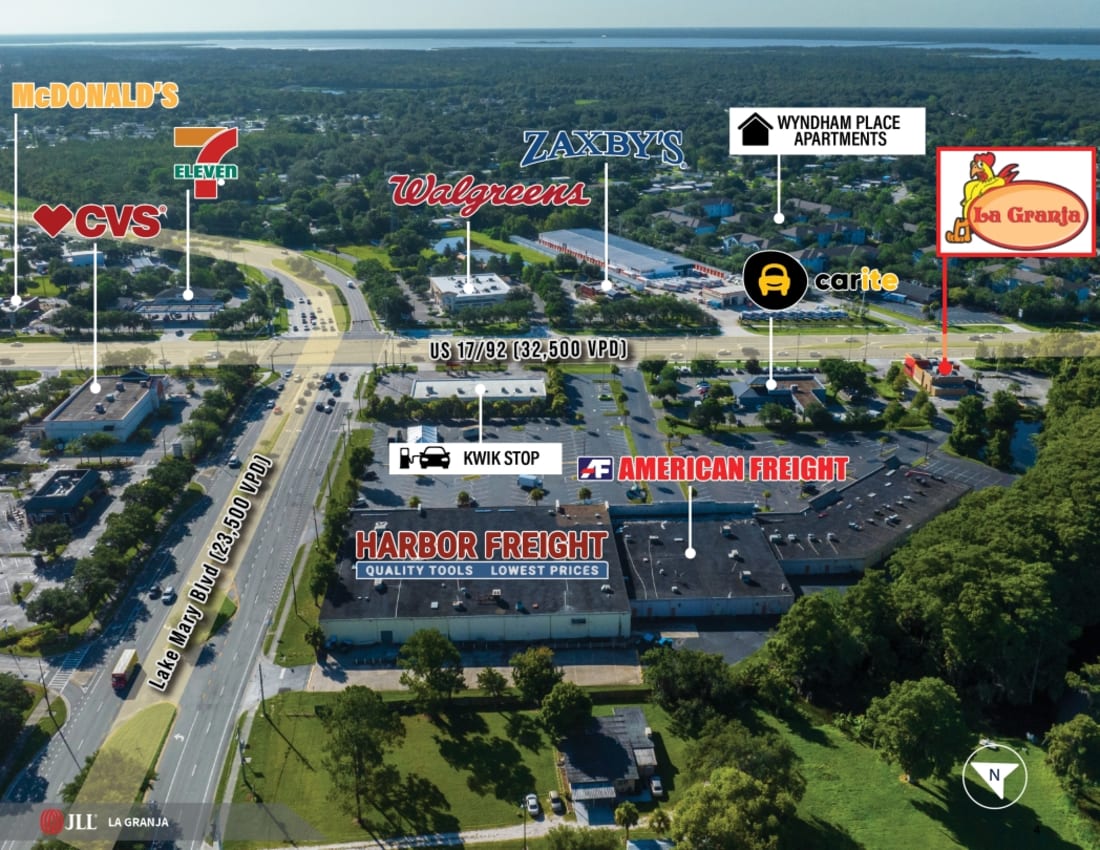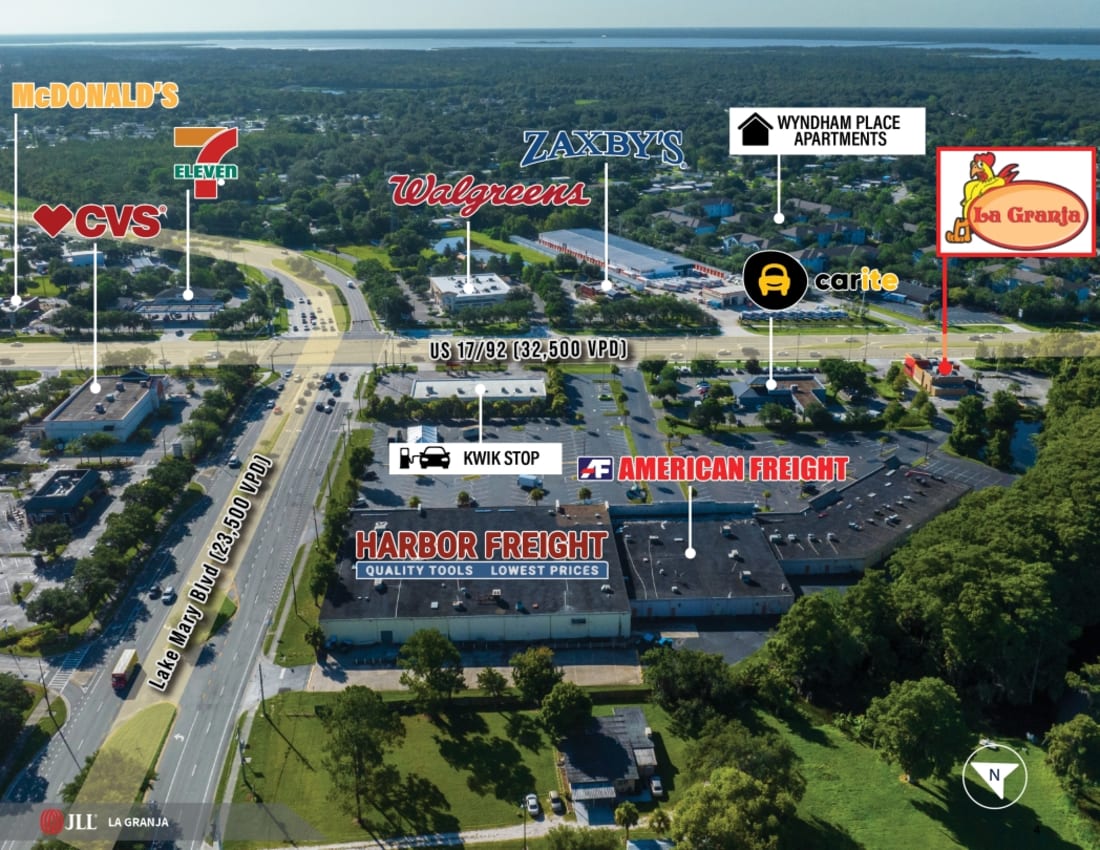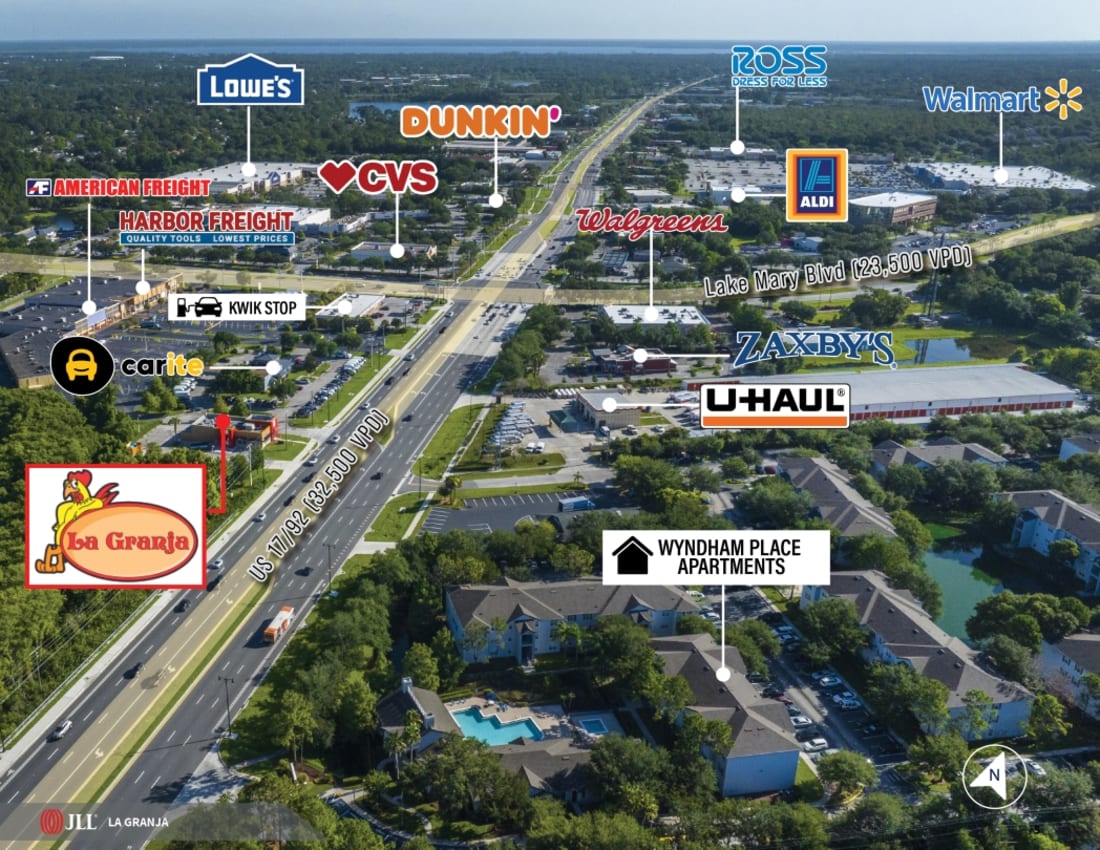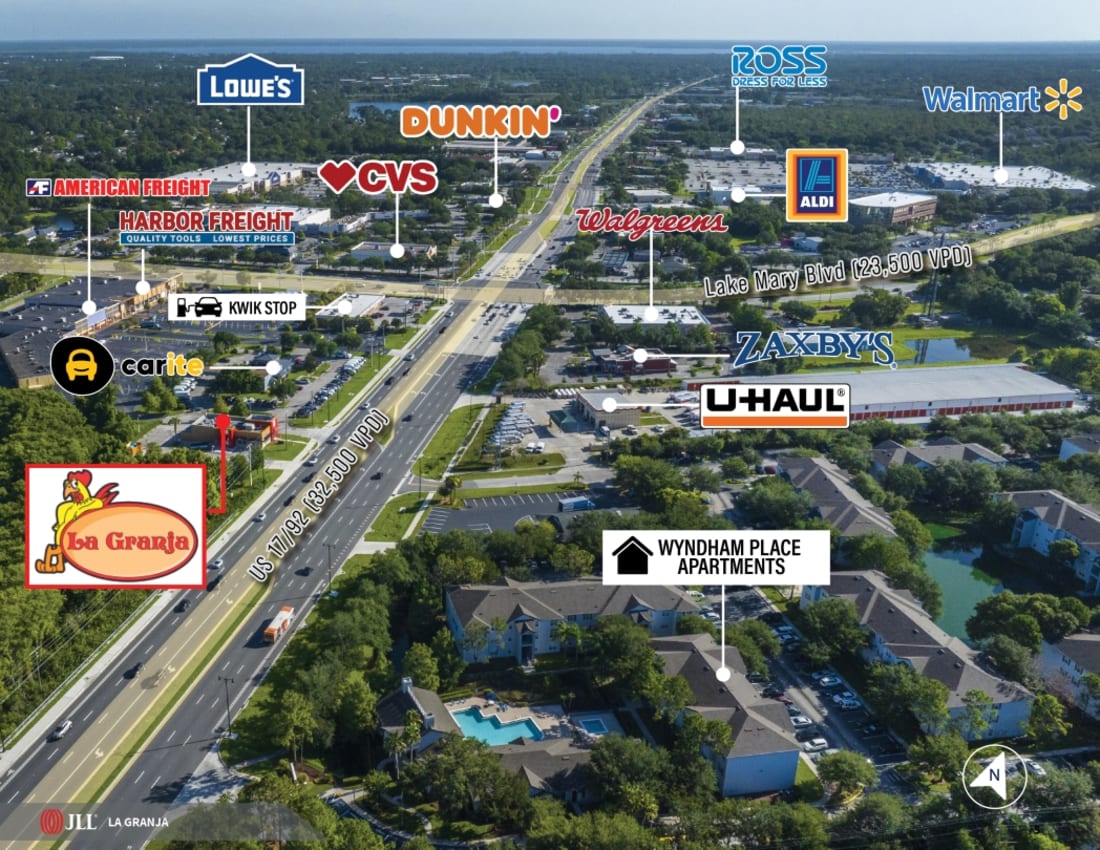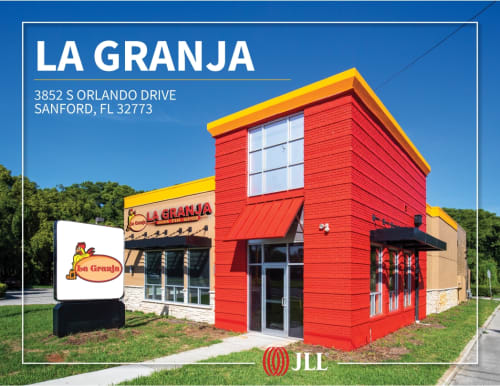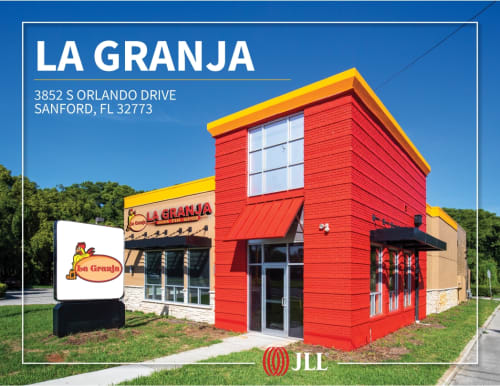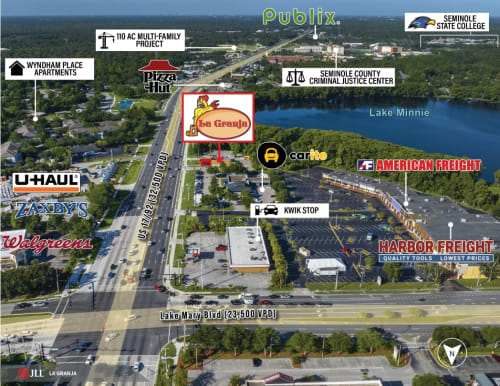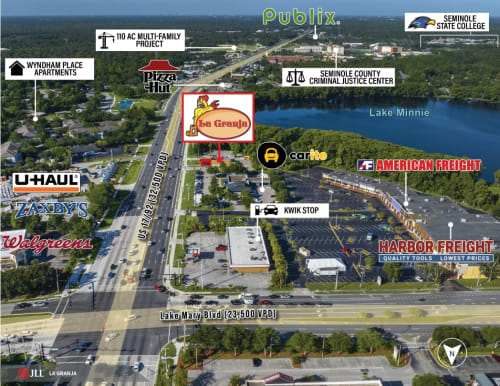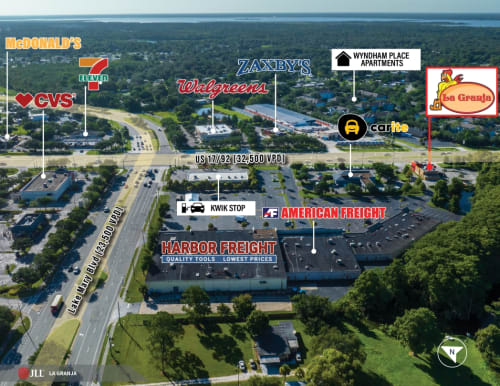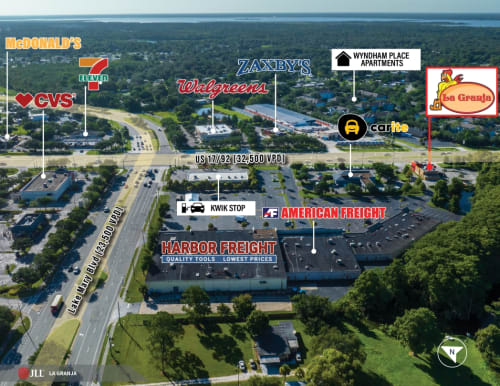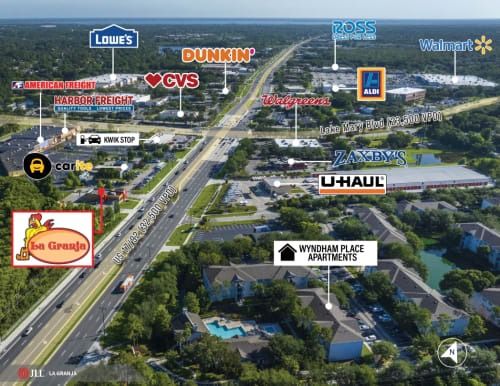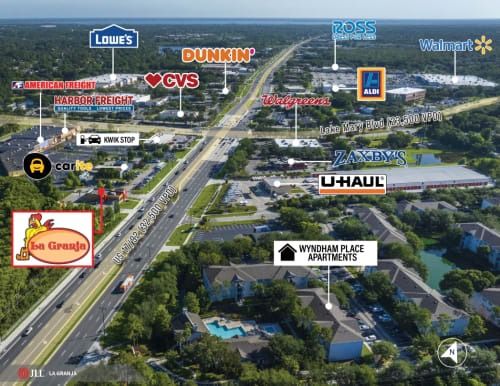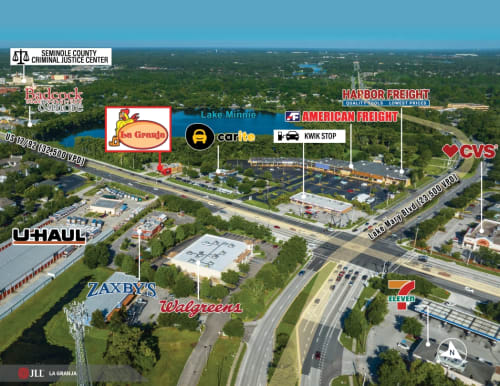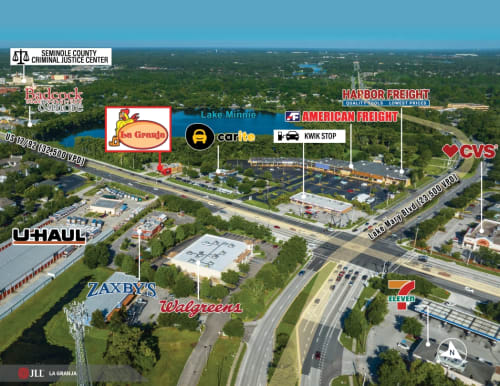 JLL can help you finance and manage your portfolio. E-Mail us today to see how we can help achieve your ambitions.