Chipotle - DFW, TX
826-832 SW Wilshire Blvd, Burleson, TX, 76028-5713, US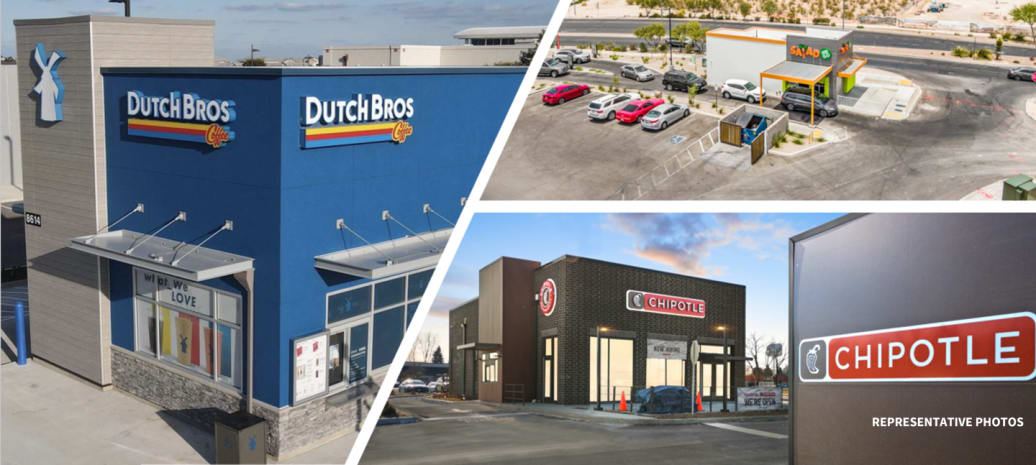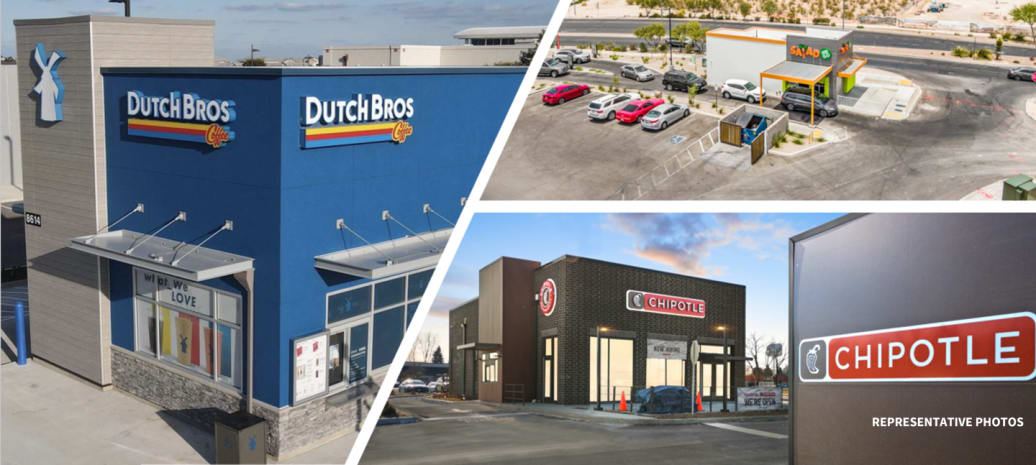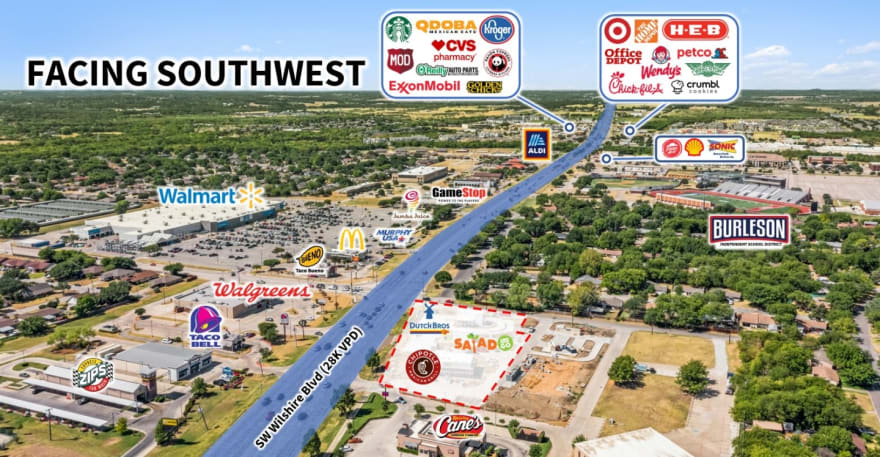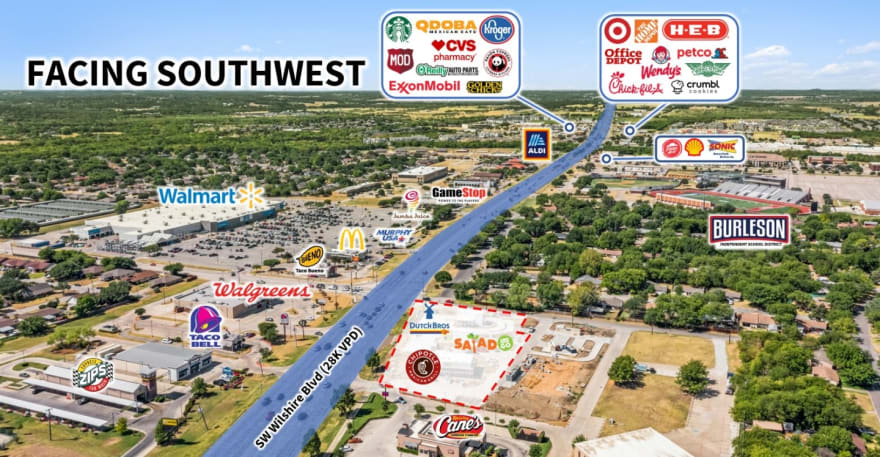 Asset description
Jones Lang LaSalle Americas, Inc. ("JLL") is pleased to exclusively offer for sale a three-property retail pad portfolio located in Burleson, TX (the "Portfolio" or "Properties"). The Portfolio is 100% occupied and features best-in-class single-tenant retail tenants including Chipotle, Salad and Go, and a Dutch Bros Coffee with a total net operating income of $330,000 and a weighted average lease term of 14.2 years. All leases feature a 10% rent bump every 5-years, offering a hedge against inflation.
The Properties are located 16 miles south of Fort Worth, directly across the street from a Walmart Supercenter with outstanding surrounding local demographics of approximately 101k residents with average household  income of $108k. This Walmart location saw 2.5 million visitors annually, ranking it in the top 13% of all Walmart locations nationally, per Placer.ai. The Properties are located within a dense retail corridor along SW Wilshire Blvd (28K VPD), within close proximity to the South Towne Crossing shopping center, anchored by Target and Home Depot.
This long-term portfolio presents investors the unique opportunity to acquire three high-growth restaurant and coffee operators within one of the fastest growing real estate markets in the country.
Attributes
Building area Net
2,325 sf
Investment highlights
Best-in-class tenancy with consistent growth and healthy financials
Over 14 years of WALT and attractive 10% rent increases every five years
Features brand new 2022 construction
Adjacent to Walmart - Burleson, a top 13% most visited Walmart location nationally - Placer.AI
AHHI of $107,755 with 100,935 residents within a five-mile radius
Optimal visibility and accessibility along SW Wilshire Blvd (28K VPD)
DFW has experienced a 23% population growth since 2010 and the population within a five-mile radius of the Properties is expected to out pace the national average and grow by 6.45% over the next five years
#1 "State For Business" for 17 years in a row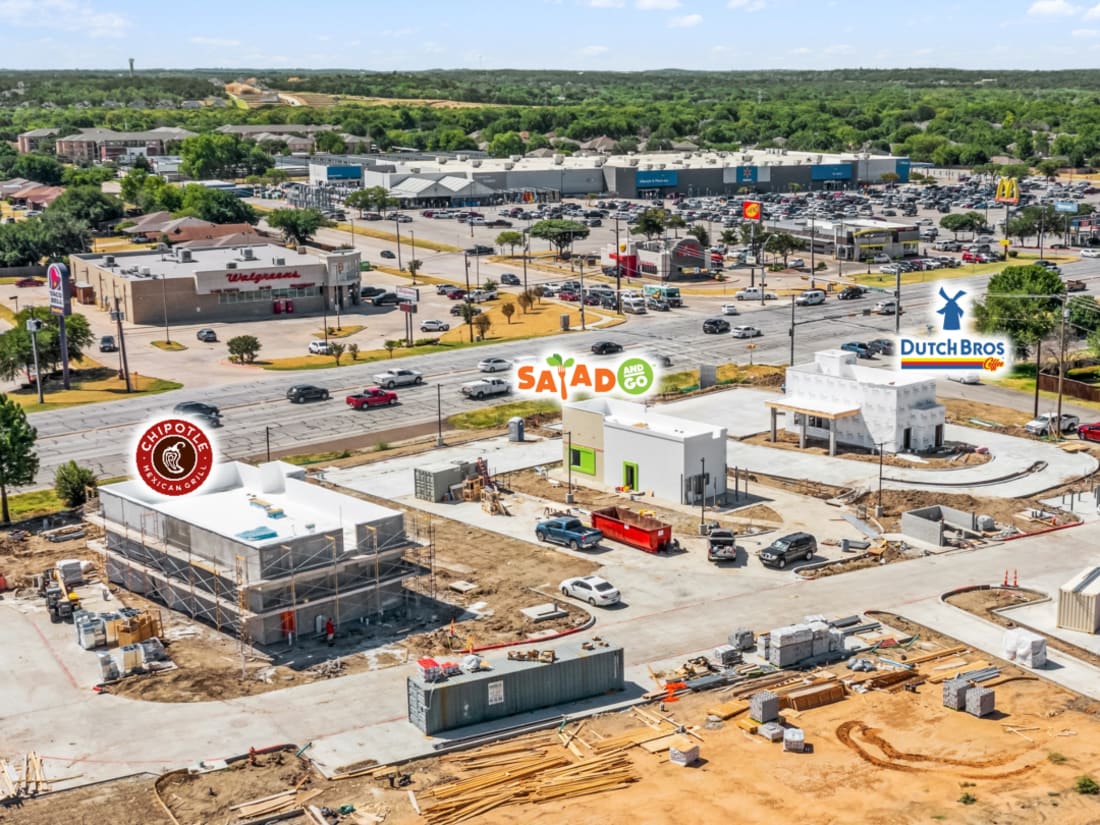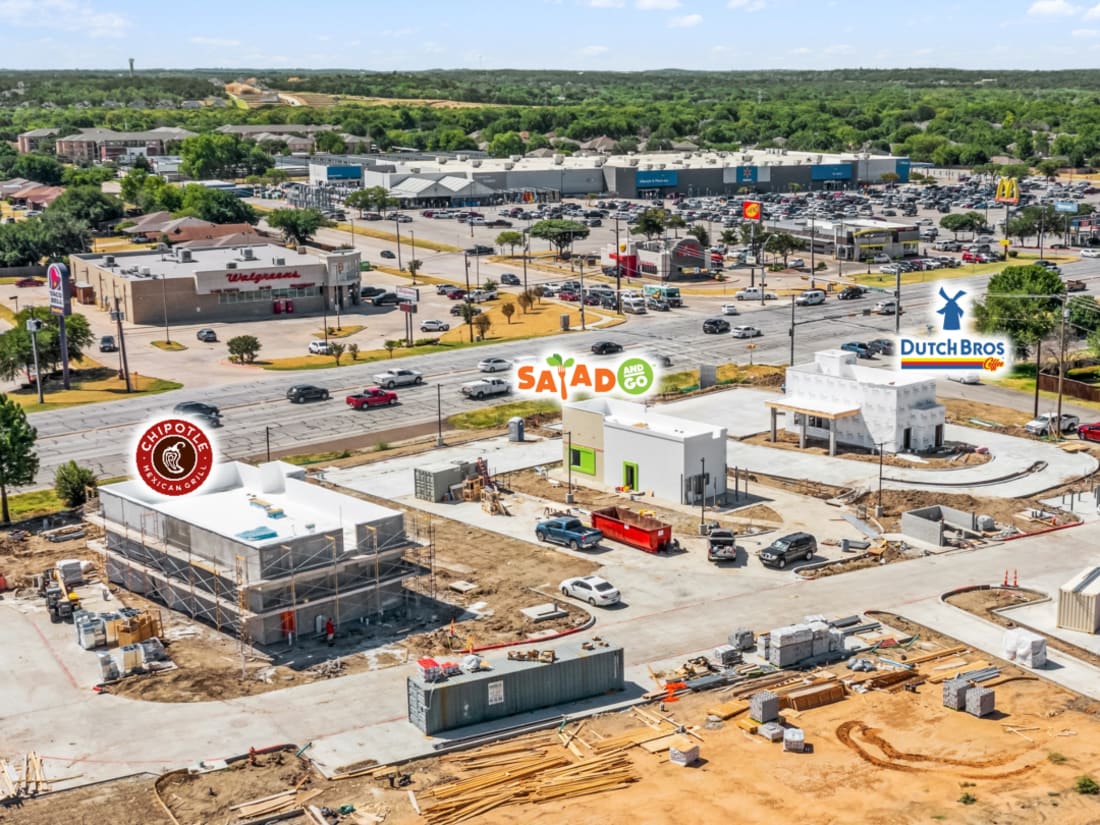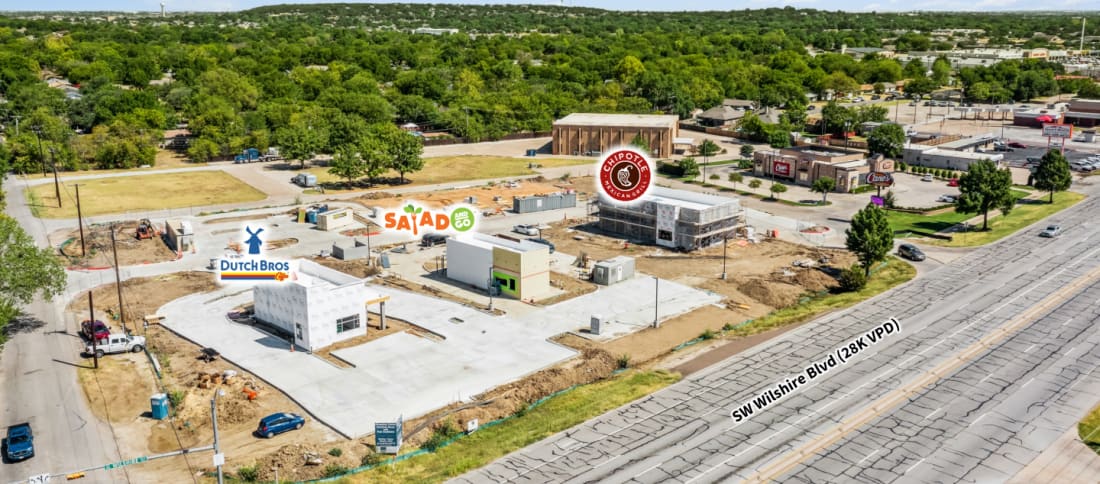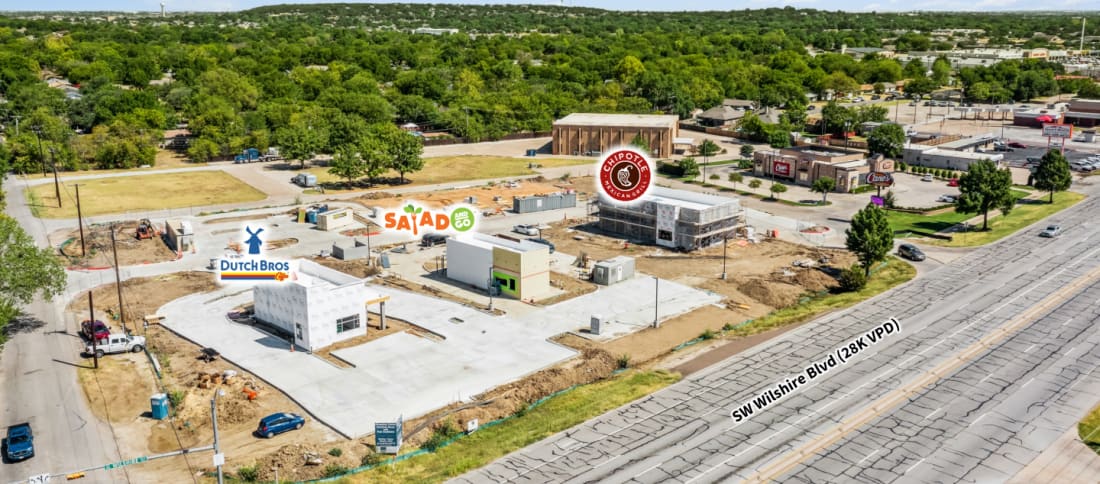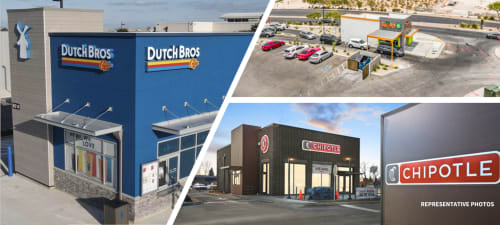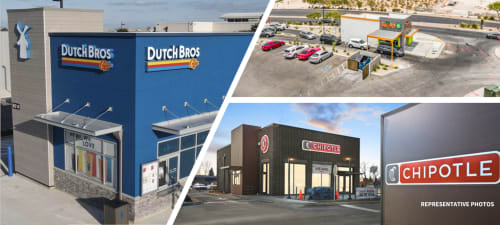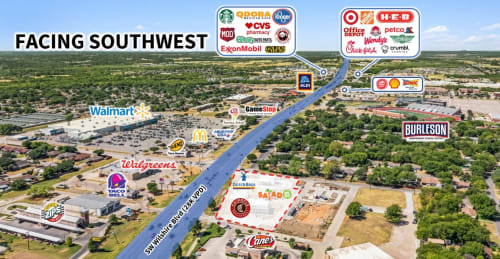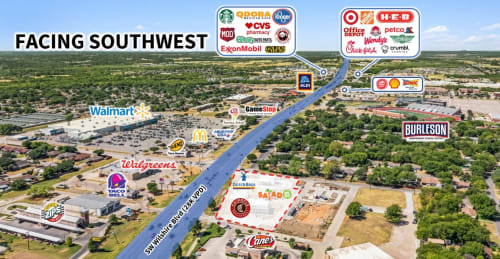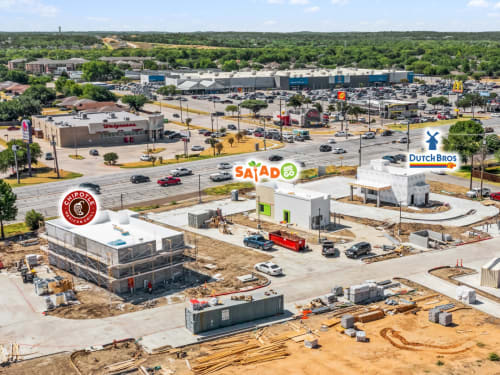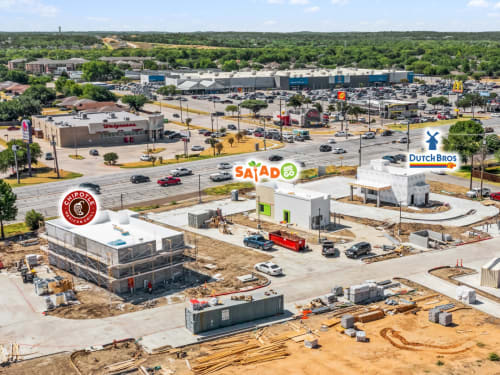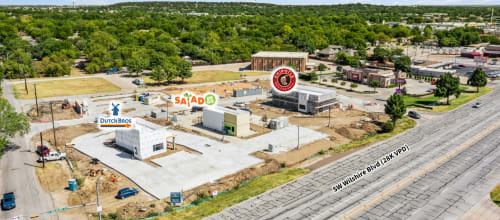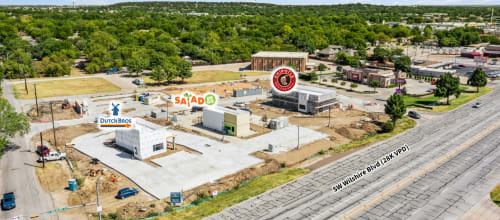 JLL can help you finance and manage your portfolio. E-Mail us today to see how we can help achieve your ambitions.