Tesla
2710 S Glebe Rd, Arlington, VA, 22206-2708, US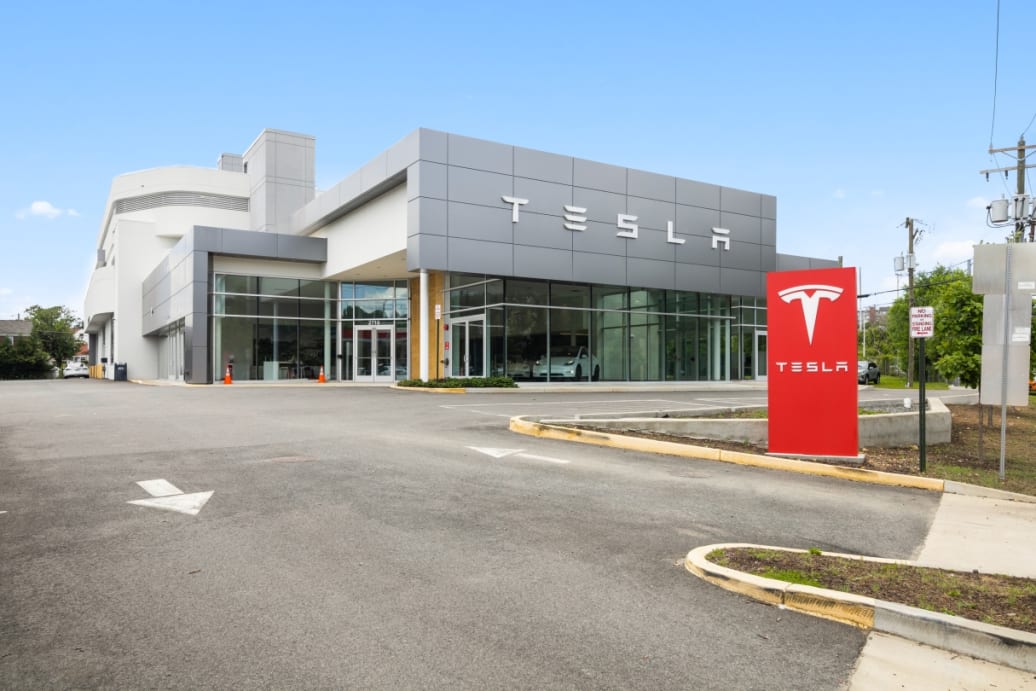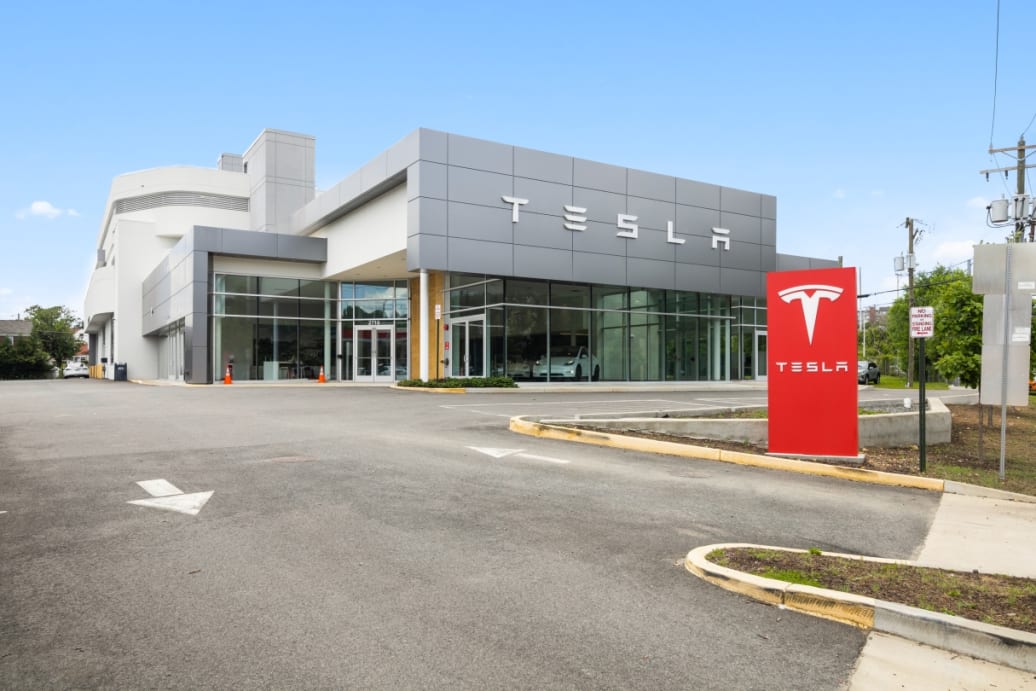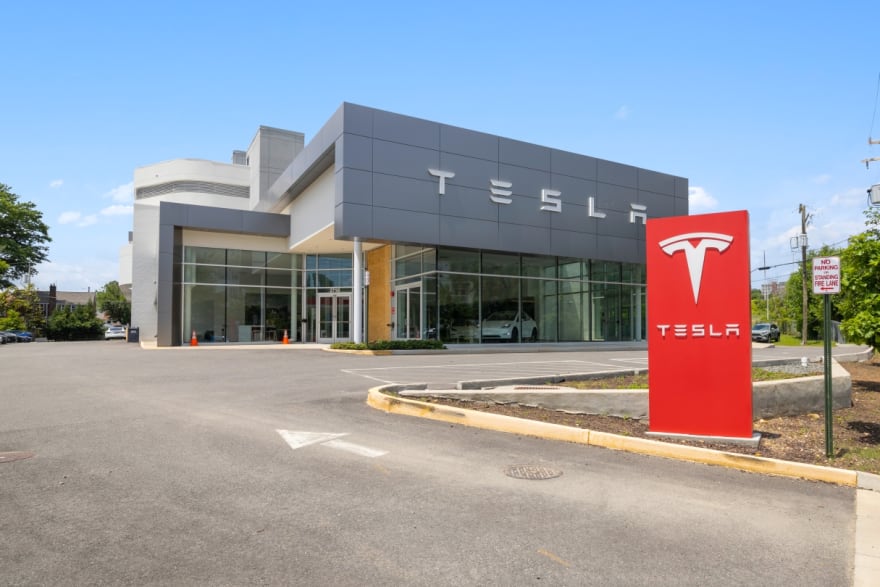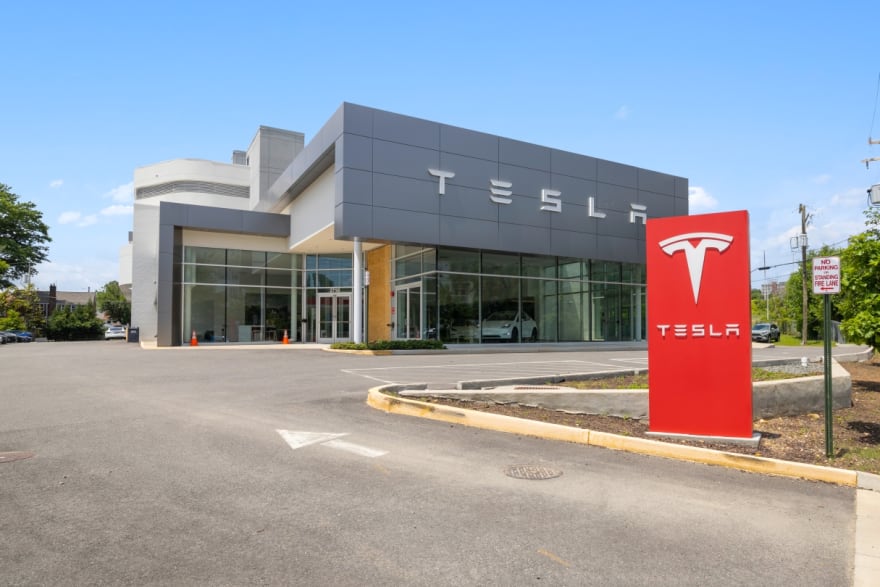 Asset description
Jones Lang LaSalle Americas, Inc. ("JLL") is pleased to exclusively offer for sale the fee simple interest in the newly-renovated Tesla Showroom & Collision Repair Service Center at 2710 S Glebe Rd, Arlington, VA 2206 (the "Property") – the second largest principal city of the Washington DC MSA. This 38,528 square foot facility on 1.15 acres has been re-redeveloped with significant renovations for Tesla to operate a retail showroom and collision repair service center, part of Tesla's broader mission to bring its collision repair services "in-house".
As Tesla continues to deliver more cars, customer demand for mission-critical maintenance and collision repairs will rise in tandem. As such, Tesla announced in 2021 its plan to open collision centers throughout the country to support its growing customer base while also generating an additional recession-resistant income stream for the business.
The subject Property is 100% net-leased to Tesla, Inc. (NASDAQ: TSLA) with 9.5 years of primary term remaining and two (2) 5-year renewal options, providing investors with a passive, long-term income stream with contractual increases in an irreplaceable, centralized infill location.
Attributes
Building area Net
38,528 sf
Land area Net
1.12 acres (48,918 sf)
Investment highlights
CORPORATE GUARANTY FROM MARKET-LEADING TENANCY
Tesla continues to experience strong growth as its production has ramped up and the global population shifts to electric vehicles. Currently, Tesla's market capitalization over $775 billion makes it by far the most valuable automaker in the world and the credit rating agencies are bullish - over the last two years, Tesla's corporate credit rating has been upgraded by five notches, currently a favorable BB+ (S&P) and Ba1 (Moody's) rating with a positive outlook as of March 2022.
IRREPLACEABLE REAL ESTATE WITH STRONG VISIBILITY
The Property is in a highly trafficked, prime infill location. It is ±2.0 miles from Amazon's new HQ2 (bringing 25,000 high paying jobs to the neighborhood), ± 2.5 miles from The Pentagon (home to over 23,000 employees), ± 3.0 miles from Reagan International Airport, and a short drive east on I-395 to Downtown DC (nation's second largest CBD). The site has ideal frontage at the hardcorner intersection of S Glebe Rd (27,000 VPD) and I-395 (215,000 VPD).
MISSION CRITICAL COLLISION CENTER TO SUPPORT GROWING CUSTOMER BASE
In 2021, Tesla announced its plan to open several collision repair centers throughout the country, finally bringing its repair services "in-house" to best serve its customer base while also generating additional income by providing ongoing, recession-resistant maintenance and collision repair services.
OPTIMAL NET LEASE STRUCTURE WITH CONTRACTUAL BASE RENT INCREASES
The Property is subject to an ideal double net lease with limited landlord responsibility. Investors will also benefit from enhanced yields driven by 10% base rent increases every 5-years.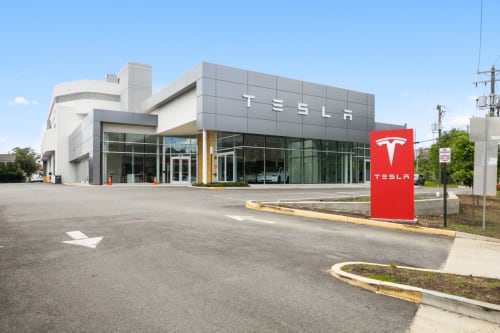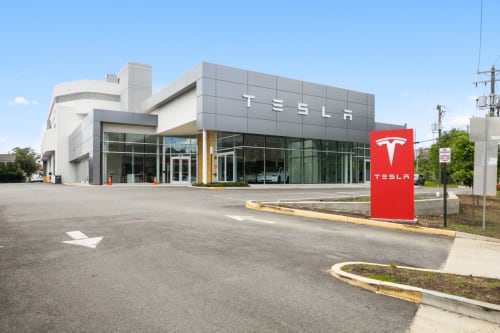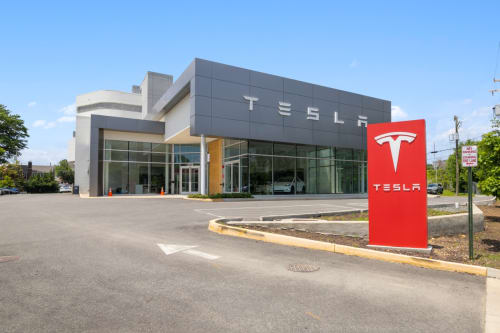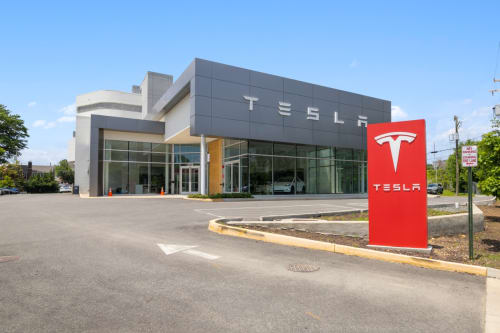 JLL can help you finance and manage your portfolio. E-Mail us today to see how we can help achieve your ambitions.